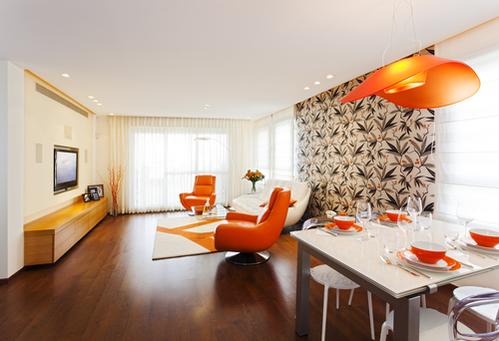 By Wayne Hemingway
As digital inkjet printing technology has made significant advances over the last decade, a wide variety of opportunities have opened up with respect to the production of graphics for interior décor applications.
Digital printing has allowed interior designers to more easily transfer their creativity directly onto indoor surfaces, such as furniture, floors and walls. Print-on-demand capabilities, especially, have meant they can cost-effectively deliver custom 'bespoke' interiors and, for that matter, renovate spaces more regularly.
To help designers embrace the power of print, technical expertise and creativity should go hand-in-hand, as they are both integral to successful projects. Print service providers (PSPs), engineers, architects and designers all need to take advantage of each other's competencies, with a focus on bringing them together.
Structural engineers can help designers understand how new ideas can be turned into reality, while PSPs can highlight the technical aspects of printing requirements for each such project. Further, by educating interior designers about new and innovative print applications, the PSPs can widen their horizons and play a key role in the creative development process, well before printing begins.
By way of example, with print buyers increasingly asking for 'green' applications to comply with environmental regulations, there is an opportunity for PSPs to guide interior designers in the selection of the most appropriate sustainable inks and substrates, which will ultimately help them win new business.
Wayne Hemingway is an interior designer who spoke at the Printeriors Conference in late May as part of the 2015 Federation of European Screen Printers Associations (FESPA) Expo.