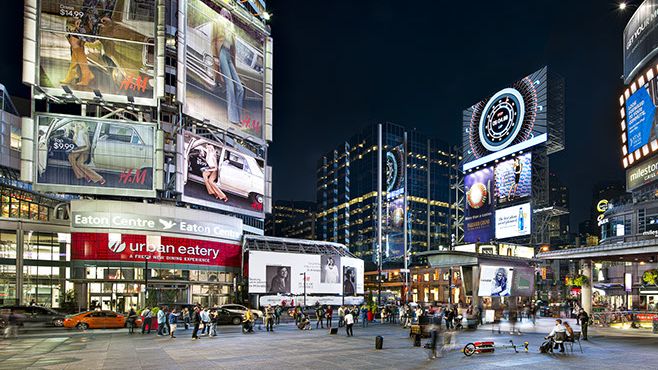 Out-of-home (OOH) advertising outperforms other paid media in reaching consumers during their 'path to purchase,' according to a new study by TouchPoints Canada, achieving the highest rate for weekly exposure at 88 per cent.
The study analyzed 'reach' across 21 product categories. It found consumers had the highest level of exposure to OOH in 16 of the categories when compared to TV, radio, newspapers, online ads, magazines and mobile media. This cross-category dominance demonstrated the strength of OOH in reaching and influencing consumers.
Further, the study found OOH consistently outperformed all other media from the time consumers first consider a purchase to when they complete the transaction. For any product category, almost 75 per cent of consumers were reached by OOH in the same half hour as they made their purchasing decision.
"TouchPoints' study reveals how OOH reaches consumers when they are in an alert state of mind, which has a positive impact on purchasing behaviour," says Rosanne Caron, president of the Out-of-Home Marketing Association of Canada (OMAC) and a member of Sign Media Canada's editorial advisory board (EAB). "Other recent studies support this finding and show consumers are more likely to act on ad messages they see outside the home compared to inside the home."
As the public becomes increasingly connected to technology, OMAC suggests there is tremendous synergy between mobile and OOH to motivate consumers to consider, search for, interact with and purchase products.