OOH ads synchronize well with consumer purchases
August 17, 2017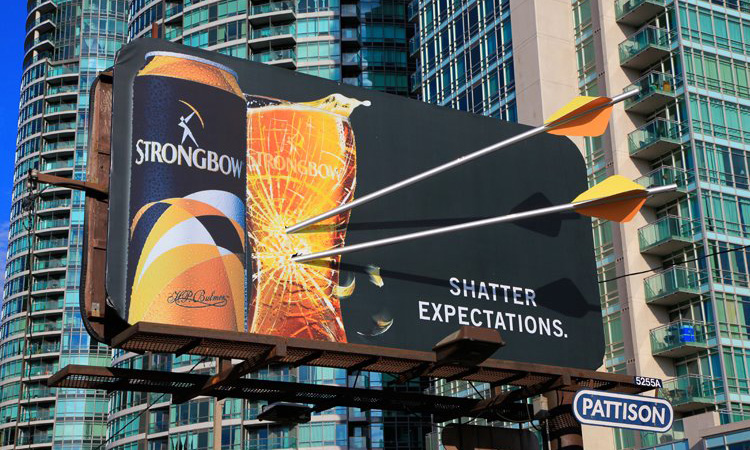 [1]Almost two-thirds of consumers' purchases are made within the same half hour as their exposure to out-of-home (OOH) advertising, according to the latest TouchPonts study shared by the OOH Marketing Association of Canada (OMAC).
An analysis of 20 product categories measured in the study showed OOH had a significant reach among consumers as they considered making a purchase. Among these categories, 81 per cent of alcohol purchases were made within the half hour (OOH example pictured), followed by 70 per cent for cosmetics, 63 per cent for other beauty and personal grooming products and 46 per cent for consumer electronics.
With 22 per cent of mobile device use also taking place within the same half hour as OOH exposure, there is a strong opportunity for advertisers to trigger online searches. Indeed, another recent study conducted by the Outdoor Advertising Association of America (OAAA) and Nielsen showed OOH was the most effective 'offline' medium for driving online activity.
"I think OOH is a really beautiful and powerful way to 'humanize' brands," says Jayanta Jenkins, global creative chief for Twitter, which won the Grand Prix for traditional outdoor advertising this year at the Cannes Lions. "OOH is a great way to get people to look up. And you can use less to say more."
Endnotes:
[Image]: https://www.signmedia.ca/wp-content/uploads/2017/08/StrongBow2.jpg
Source URL: https://www.signmedia.ca/ooh-ads-synchronize-well-with-consumer-purchases/
---