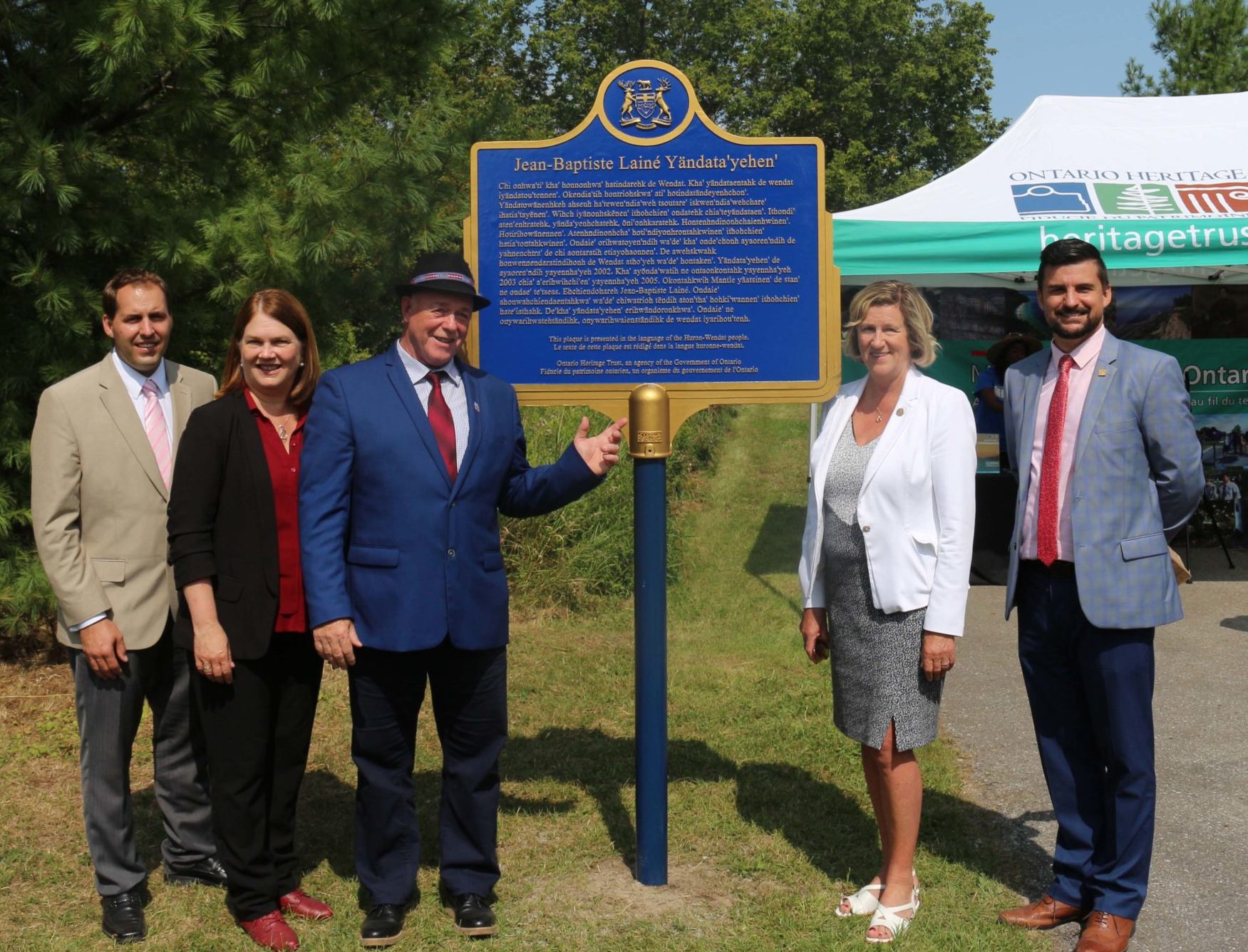 The Ontario Heritage Trust has unveiled plaques commemorating the Jean-Baptiste Lainé archeological site in Whitchurch-Stouffville, Ont., where a 16th-century village was founded by ancestors of the Huron-Wendat Nation.
Permanent plaques in English, French and the language of the Huron-Wendat people have been installed in a public park adjacent to Wendat Village Public School, briefly explaining the significance of the village, which was identified in 2002 and excavated between 2003 and 2005.
"We are honoured to have official provincial plaques forever recognize the Wendat community in our town," says Whitchurch-Stouffville Mayor Justin Altman (pictured, far left, with (left to right) Markham-Stouffville Member of Parliament (MP) Jane Philpott, Huron-Wendat Grand Chief Konrad Sioui, Oak Ridges-Markham Member of Provincial Parliament (MPP) Helena Jaczek and Ontario Heritage Trust board member Nathan Tidridge).