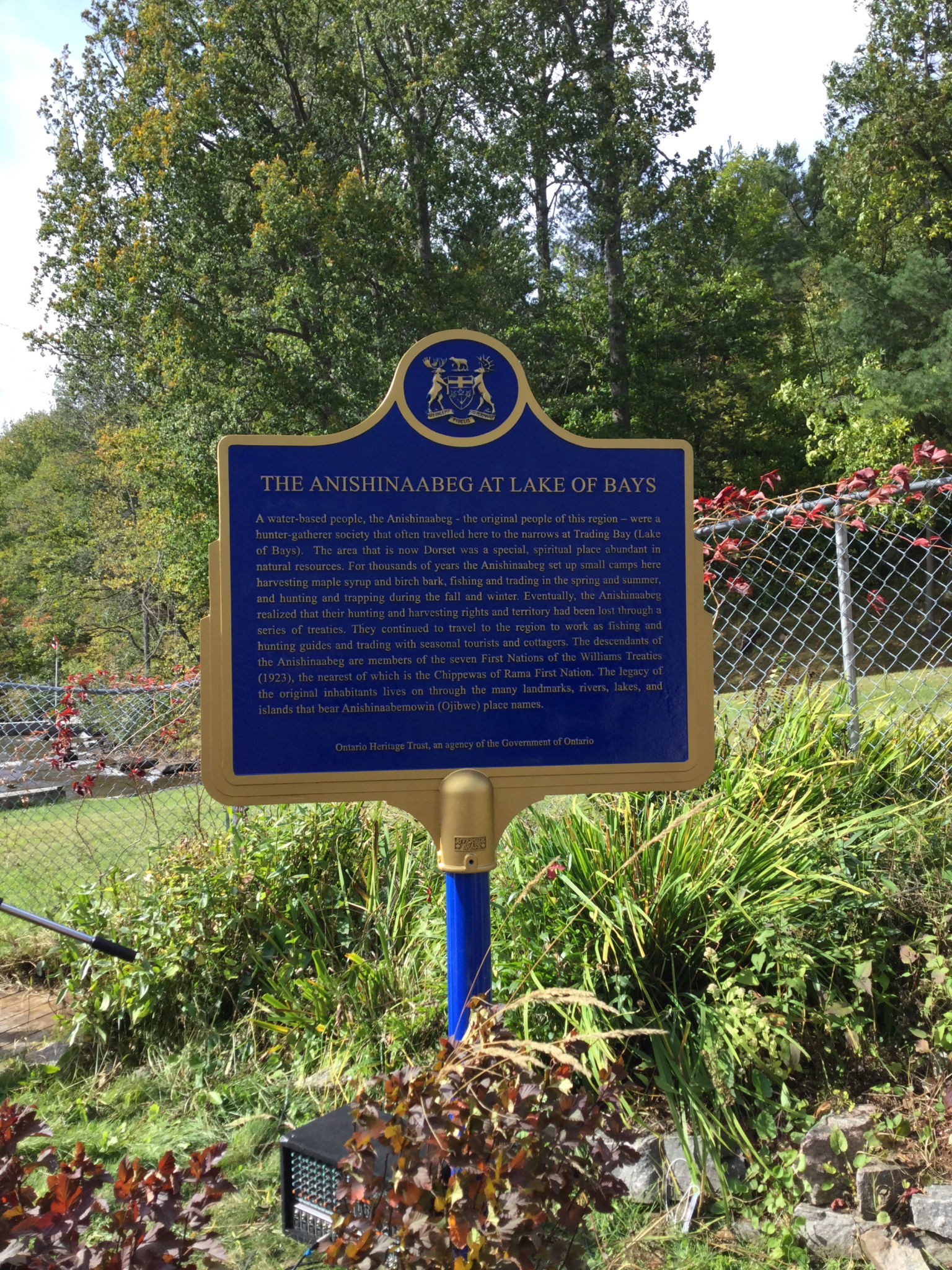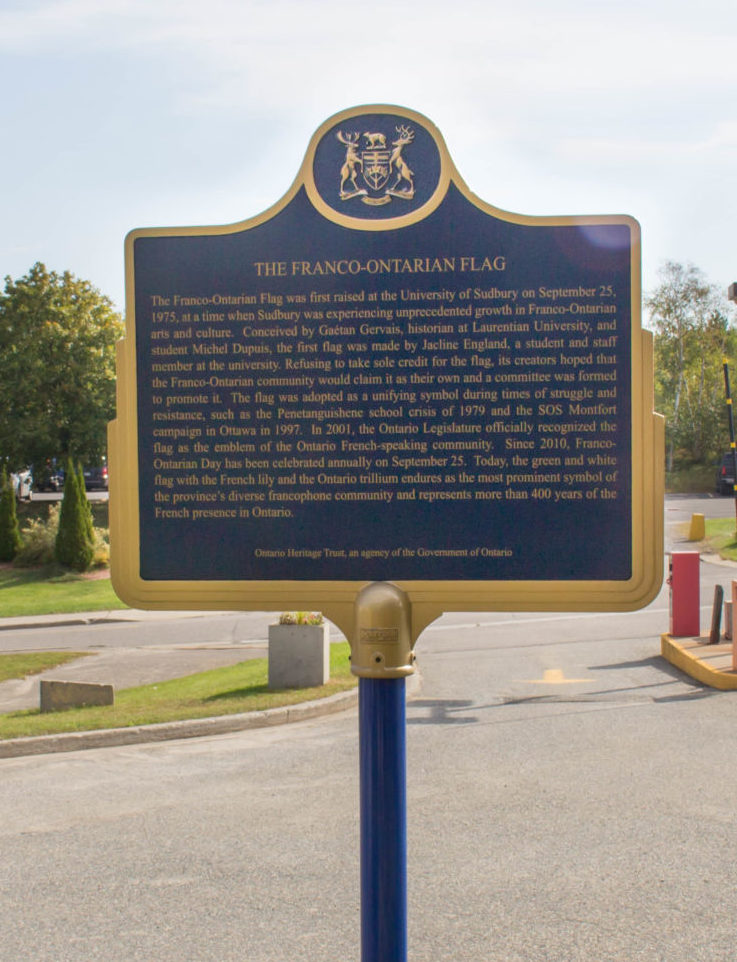 The Ontario Heritage Trust has unveiled new provincial plaques commemorating the Anishinaabeg hunter-gatherer society at Lake of Bays and the Franco-Ontario flag at the University of Sudbury.
The Anishinaabeg plaques, presented in English, French and Anishinaabermowin, are presented in partnership with the Chippewas of Rama First Nation and the Township of Lake of Bays for permanent installation at Cedar Narrows Heritage Park in Dorset, Ont.
The other plaque was unveiled in late September as part of an annual flag-raising ceremony hosted by the University of Sudbury and l'Association Canadienne-Française de l'Ontario (ACFO) du Grand Sudbury to celebrate Franco-Ontarian Day. The flag, first raised at the university in 1975, symbolizes the province's diverse francophone community.
The Ontario Heritage Trust has placed 1,280 plaques since 1956, commemorating provincially significant people, places and events.