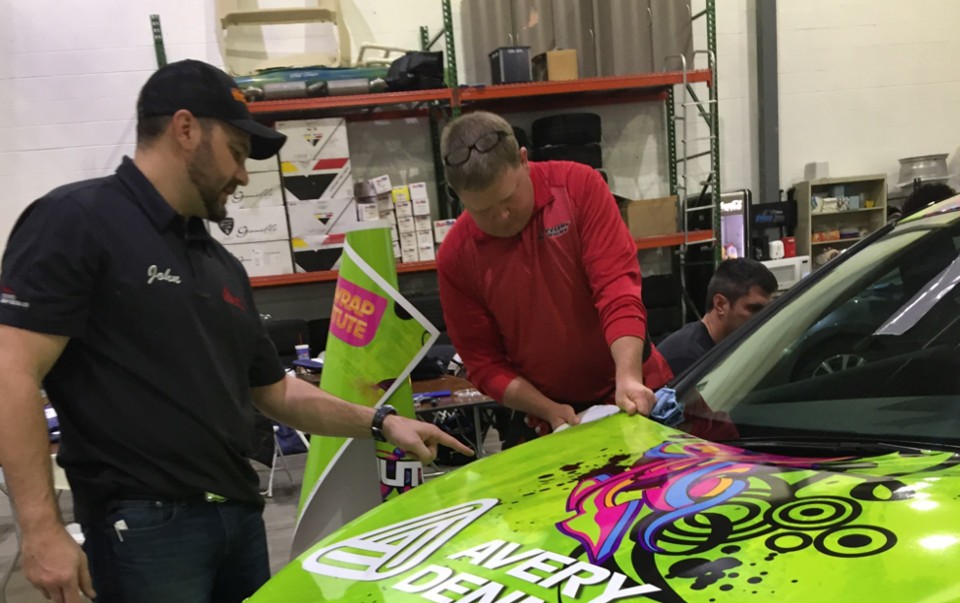 Avery Dennison is launching a workshop focusing on how to run a successful vinyl wrapping business. The 'business boot camp' classes were developed in collaboration with Justin Pate of the Wrap Institute and John Duever of Vinyl Images and Design.
Each boot camp is designed for wrap installers interested in starting a business, as well as wrap shop owners and employees looking to improve efficiency and increase profits. Pate and Duever will lead the classes and bring in guest speakers like Dallas Fowler of Digital EFX, Paul Roba of Avery Dennison and Austin Smith of #201WRAP.
The first session will be held on May 18 and 19 at Car Wrap City in Carrolton, Texas, with subsequent workshops yet to be announced. For more information, visit www.graphics.averydennison.com/bootcamp.