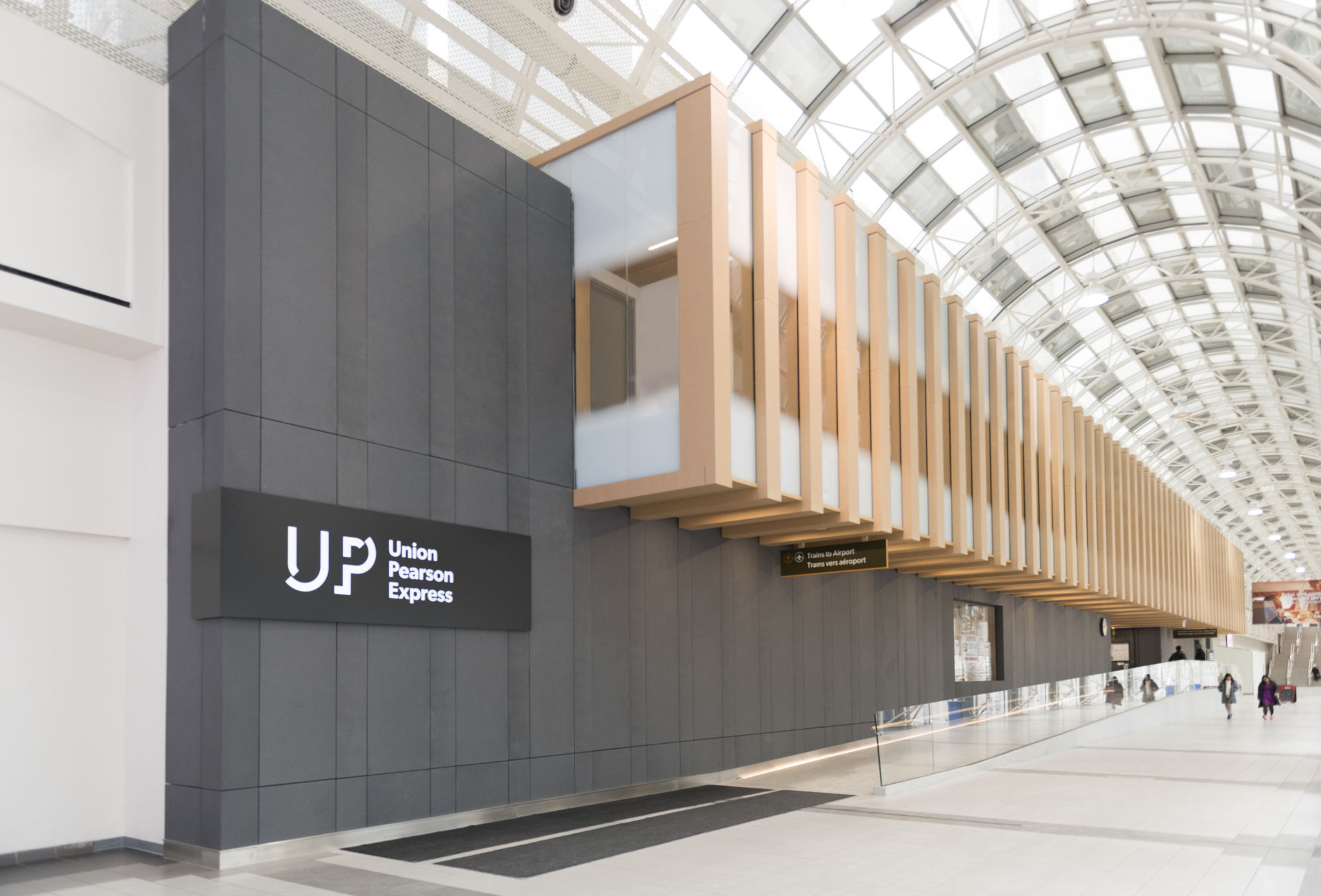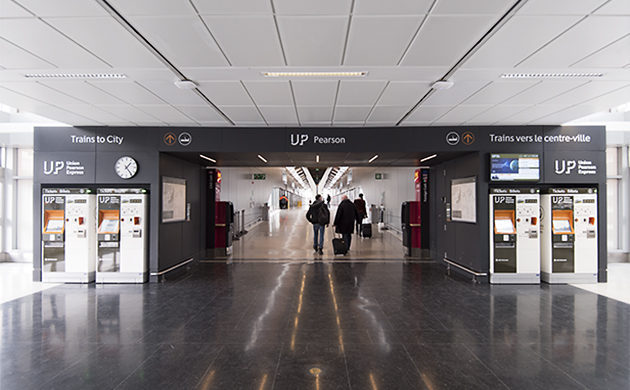 Environmental graphic design (EGD) firm Entro has developed and implemented an integrated wayfinding sign system for the Union-Pearson (UP) Express service, a rail link between downtown Toronto's Union Station and Pearson International Airport.
Entro examined traffic flows, intermodal connections, service priorities and the needs specific to each station along the line, then developed a clear visual hierarchy to distinguish different services from each other and to support new connections to existing Toronto Transit Commission (TTC) and Go Transit lines.
The design of the wayfinding signs was thus harmonized to ensure a strong visual presence in busy facilities. It was also adapted to the physical differences of each architectural environment.