By Xavier Garcia and Kevin McKay
In 2011, worldwide demand for printed graphics drove significant growth within the industry. The resulting boom in digital printing, especially, has pushed more print service providers (PSPs) to capitalize on business opportunities related to new and recent technologies, such as 'latex' durable aqueous inks and versatile printers that can handle a wide range of substrates. Much of their current and forecast growth is and will be derived from their digital portfolio.
The ongoing analogue-to-digital conversion of the large-format printing industry, affecting offset print houses and screenprinting operations, is reflected in both the rapid development of high-end digital presses and the growing demand for shorter, more personalized print runs. Today's industrial digital presses are capable of the same print volumes and quality as in the screenprinting sector, but with faster turnaround times and special applications like variable data printing (VDP). And the average PSP job's print run has dropped dramatically, from 15,000 to 1,500 copies.
Meanwhile, as brand managers continue to strengthen their corporate social responsibility (CSR) efforts, an increasing number of businesses are taking a sustainable approach to large-format print sourcing. These customers are setting strict environmental requirements for their jobs, which PSPs must meet to win their business.
As such, signmakers are turning to products certified by organizations like the Greenguard Environmental Institute (GEI) for reducing chemical emissions in the interests of indoor air quality (IAQ) and human health. This trend is leading to a decline in solvent-based inkjet printing, concurrent with a rise in latex and other technologies.
For all of these reasons, PSPs are watching technology trends and taking advantage of new graphic applications to make sure 2012 is another year of growth.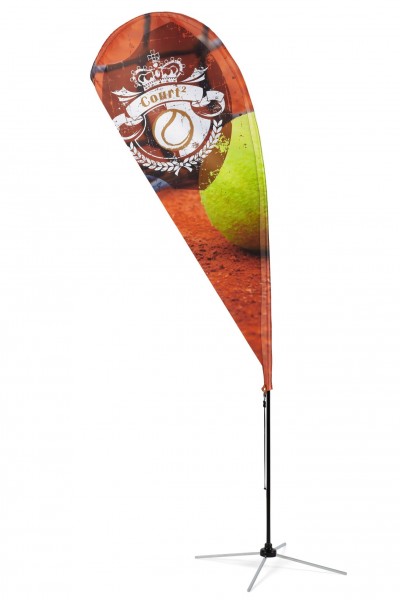 Market penetration
The point-of-purchase (POP) display sector is one of the areas where trends like shorter print runs, faster turnarounds and VDP for personalization are becoming apparent. Through 'versioning,' software can facilitate rollovers between seasonal campaigns. While only 20 per cent of retail signage is currently printed digitally, new business opportunities are opening and the number will continue to grow rapidly.
Outside signage, short runs and customization are also taking hold in the corrugated packaging market. Customers' graphic files can now go straight to production, making it easier, less expensive and faster to produce customized packaging for test markets, short runs of prototypes or colour-consistent free-standing merchandising display units, among other high-value jobs. This process marks an opportunity for shops to gain a competitive edge against others who have not yet converted to digital printing.
Indeed, many shops are achieving success by diversifying beyond their traditional applications and entering new markets, while using the same equipment. Cober Evolving Solutions in Kitchener, Ont., for example, runs sheet-fed presses and produces packaging in high volumes, but has also gotten into wide-format printing. And in turn, grand-format printer users are getting into the corrugate packaging business.