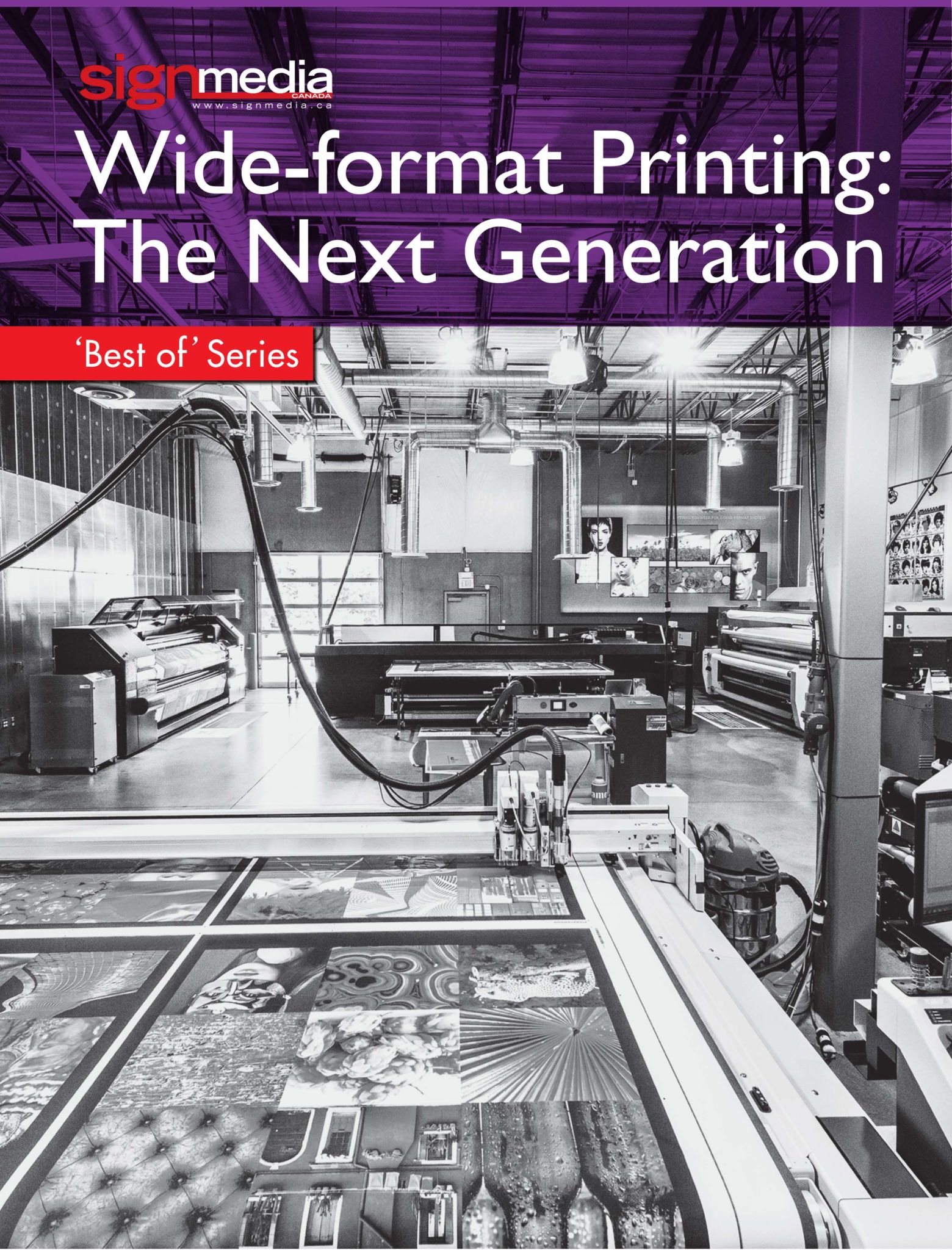 Sign Media Canada has released the newest volume in its ongoing 'best of' series of free, downloadable e-books. Titled Wide-format Printing: The Next Generation, it collects five feature articles in one convenient edition.
Through best practices, case studies, industry reports and full-colour photos, the e-book explores the following topics:
Current trends in graphics.
The digitization of industrial printing.
Innovations in hardware, from platforms to printheads.
Office decor applications.
Opportunities in canvas printing.
To download this new e-book as a Portable Document Format (PDF) file or as a digital edition, visit www.signmedia.ca/ebook.