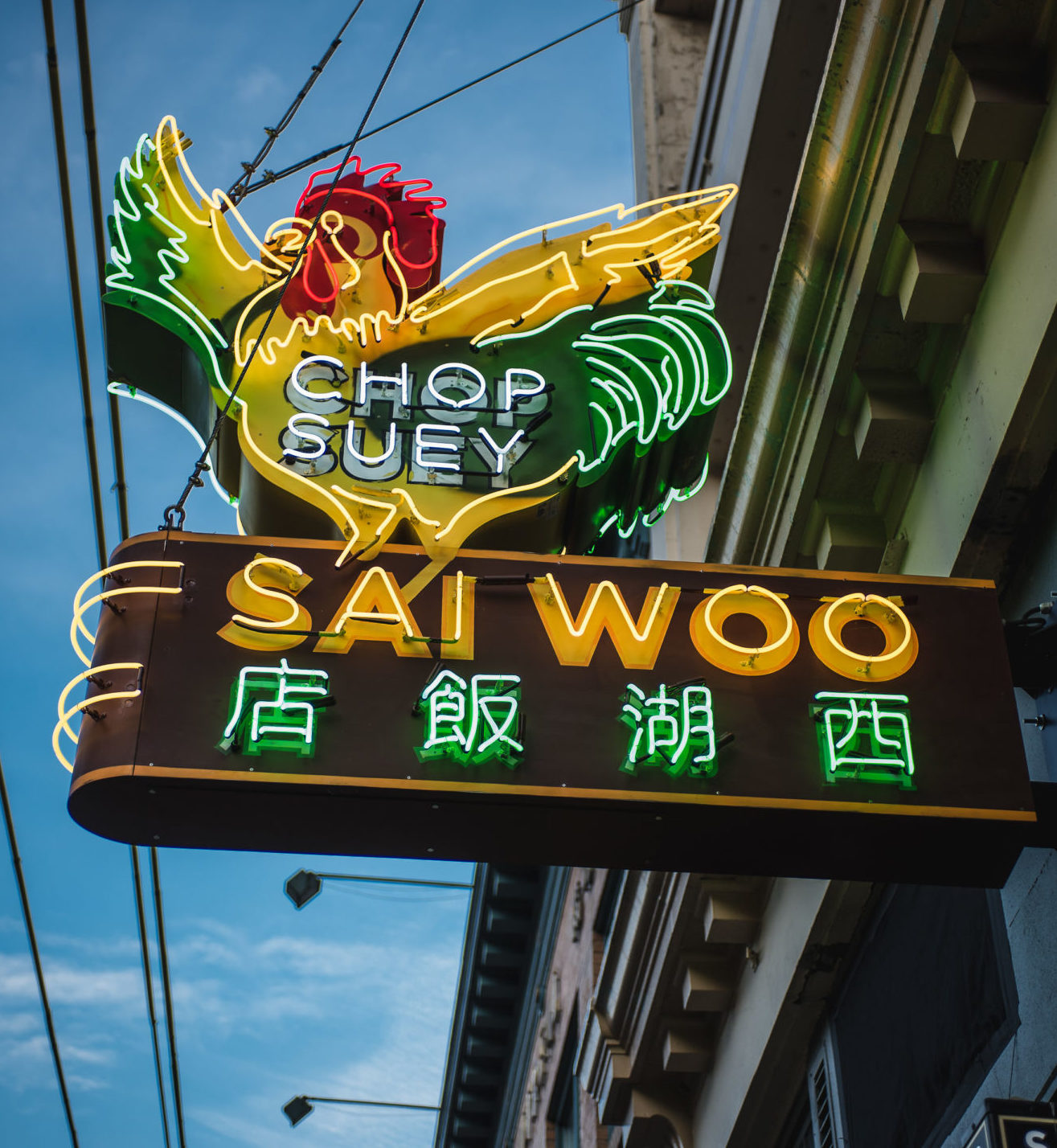 TDH Experiential Fabricators of Surrey, B.C., has recreated the iconic neon rooster sign for Sai Woo, a restaurant in Vancouver's Chinatown. It joins other historic landmarks that have returned to East Pender.
Salli Paterman, Sai Woo's owner, launched a KickStarter campaign called 'Bright Lights, Van City' to raise the $18,712 necessary to replace the sign. She teamed up with Troy Hibbs, managing partner for TDH, and his brother Andrew, Vancouver's youngest neon bender, to recreate the design based on a single video frame from footage shot in 1959.
Other neon signs have been replicated recently for the street's Mah Society Building and Ho-Ho restaurant, now under construction.