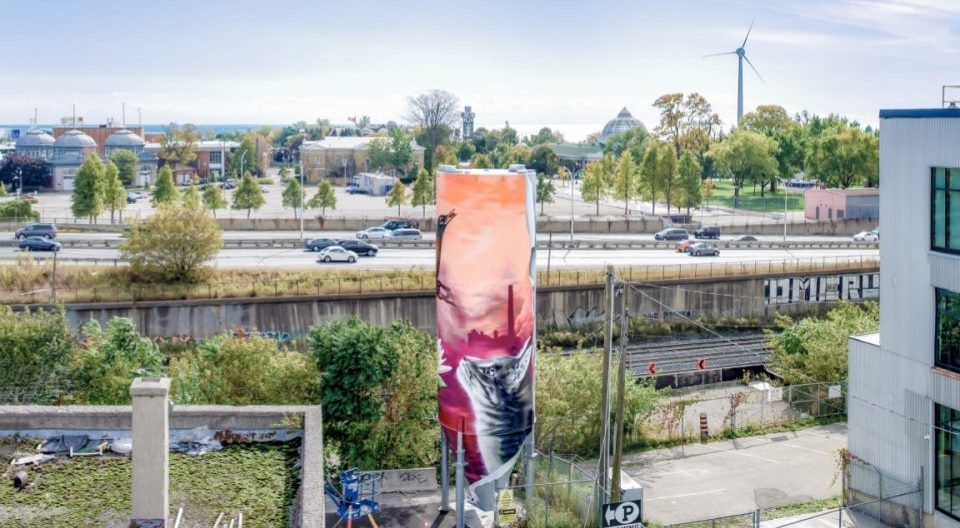 On Dec. 11, non-profit arts organization Mural Routes will celebrate the completion of four murals on defunct industrial silos along the South Liberty Trail in Toronto's Liberty Village neighbourhood.
The 9.1 to 12.2-m (30 to 40-ft) tall murals, painted by professional street artists, are visible not only to nearby pedestrians, but also to drivers on the Gardiner Expressway. The silos were part of a Canada Bread facility that has become office space.
"This is the first silo mural project in Toronto and we hope it inspires more," says Karin Eaton, executive and artistic director of Mural Routes, which managed the initiative as part of the city's StreetArToronto (START) partnership program, with the support of York Heritage Properties and Adgar Canada, which manage the office space.