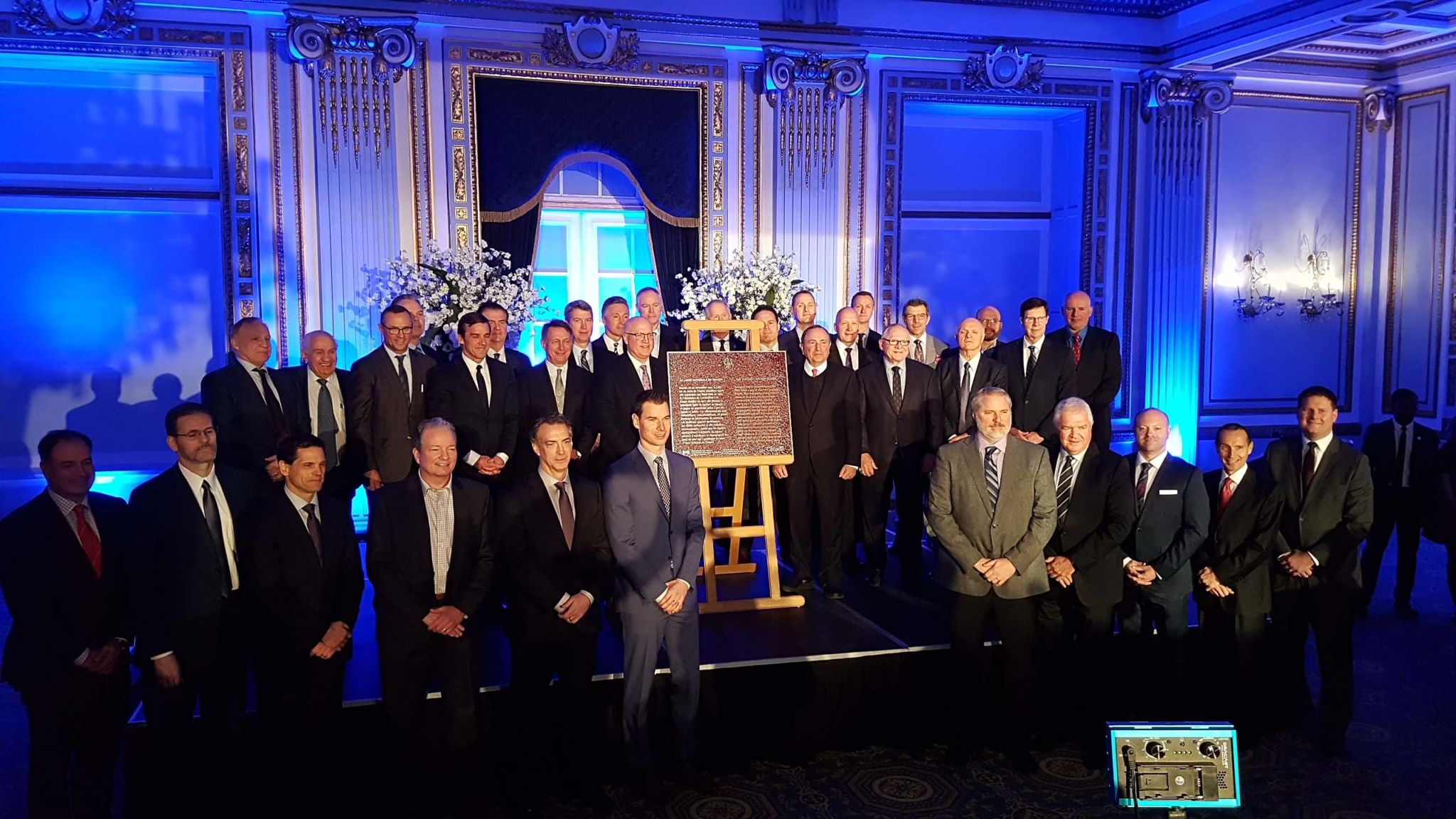 Parks Canada has commemorated the 100th anniversary of the founding of the National Hockey League (NHL) in Montreal with the unveiling of a new plaque from the Historic Sites and Monuments Board of Canada (HSMBC).
The ceremony was held last month during a press conference organized by the NHL at Montreal's Windsor Ballrooms. The NHL was founded on Nov. 26, 1917, by four National Hockey Association (NHA) team owners during a meeting at the Windsor Hotel, the ballrooms' predecessor. After expanding to the U.S. in 1942 and gaining exclusive access to the Stanley Cup in 1927, the NHL became the world's predominant ice hockey league.
Parks Canada will seek the approval of the property's current owners to identify the best location for the plaque's permanent installation.