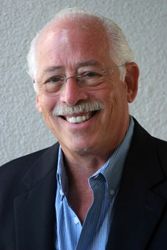 Magnetic 3D, which designs and produces autostereoscopic 'glasses-free' three-dimensional (3-D) displays for digital out-of-home (DOOH) advertising networks, has appointed Don Mathison executive vice-president (EVP) of strategic partnerships.
Mathison has held senior marketing and programming positions for media conglomerates like Time Warner, Media General and Group W. He has also been a consultant for the video-on-demand and interactive communications industries.
In his new role, Mathison will be responsible for establishing and managing relationships with digital signage network operators, content providers, advertisers, sponsors and investors.
"It is with great excitement I take on this role," he says. "Magnetic 3D's technology represents a real paradigm shift for out-of-home (OOH) media."