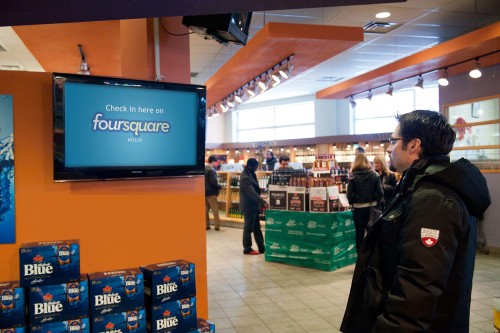 The monthly revenue opportunity for digital signage in all types of venues across North America is just over $300 million U.S., according to a new report compiled by Charlottetown-based software developer ScreenScape Networks.
To quantify the size of the digital signage market, ScreenScape started with the number of locations within a particular geographic zone. Every business with a physical venue, after all, is part of an overall addressable market for digital signage.
Based on government data, including information from Statistics Canada, the Retail Council of Canada (RCC) and the U.S. Census Bureau, ScreenScape estimates there are 190,100 retail establishments within Canada and just over a million in the U.S., for a total of around 1.2 million. Next, for the average revenue represented by each venue, ScreenScape estimated a monthly subscription fee of $40 U.S. This suggests a North American retail revenue opportunity of just over $50 million U.S. per month.
Additional venues well-suited for digital signage, meanwhile, include hospitals, clinics, universities, fitness centres, hotels and golf courses. As a rule of thumb and based on government data, there are five such public establishments for every one retail store. Hence, the overall revenue opportunity is six times that of retail stores alone, for a total just greater than $300 million per month.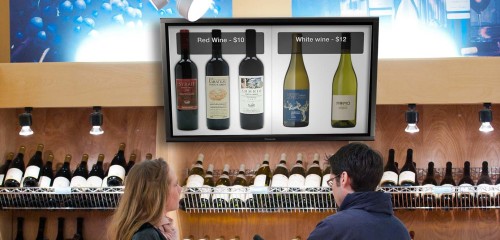 ScreenScape notes not all public-facing venues will necessarily feature digital signage, but they are compensated for by other venues that represent a greater revenue opportunity because they host many digital signs, rather than just one each.
"And the broader, longer-term market opportunity is actually much bigger," says ScreenScape founder and CEO Mark Hemphill. "The first phase is building out the infrastructure of digital signage through the sale of software and hardware, which is what our report focuses on, but a secondary opportunity exists in the metered flow of content and in the growth of digital out-of-home (DOOH) advertising."