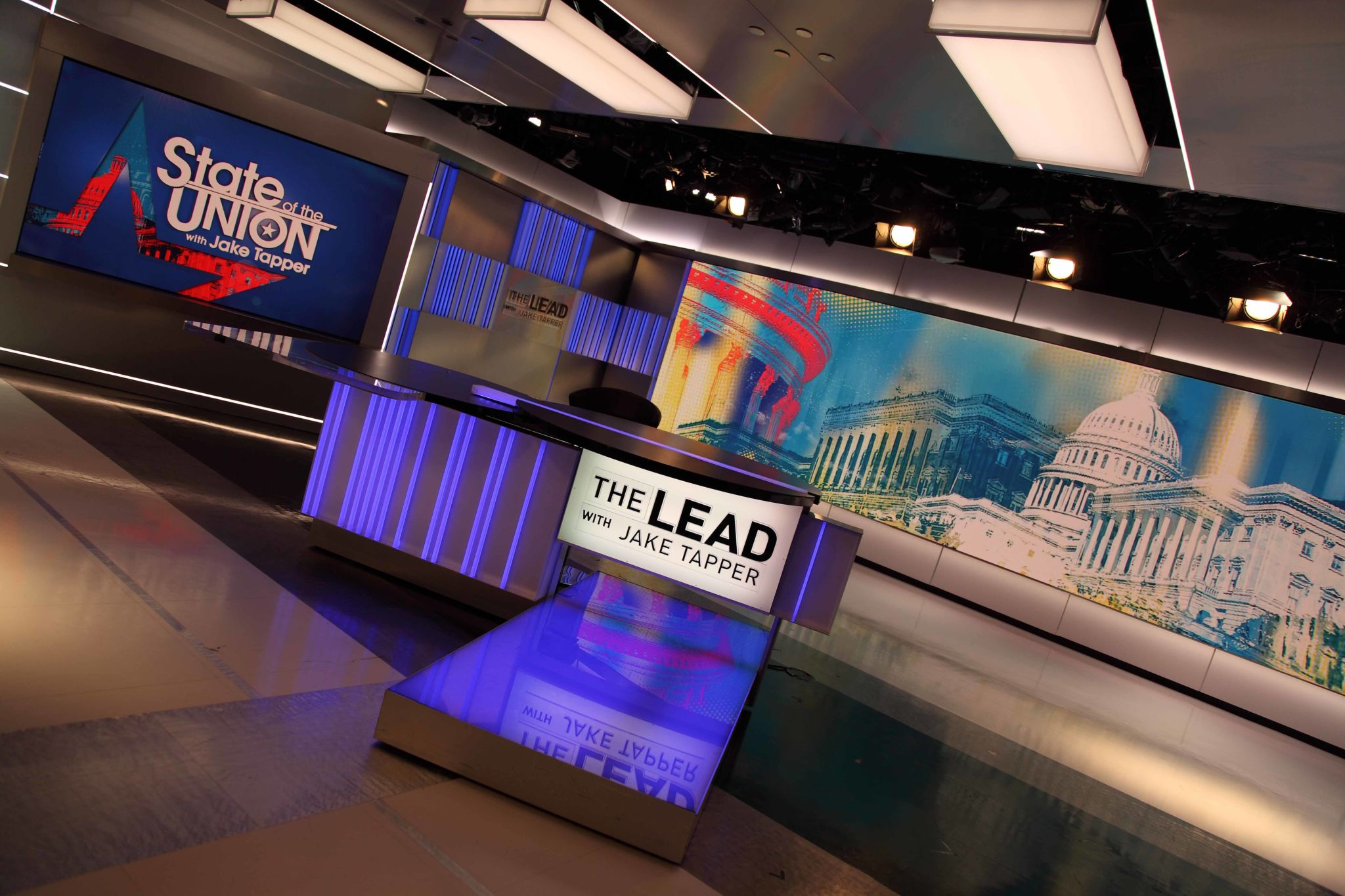 Advanced, an audiovisual (AV) system design and installation company headquartered in Mississauga, Ont., renovated a Cable News Network (CNN) studio with two new Leyard video walls in time for coverage of the recent U.S. presidential election.
Reportedly the highest-resolution light-emitting diode (LED) video walls anywhere in the broadcasting industry, the displays were completed after a year of pre-installation and on-camera testing and installed at CNN's facility in Washington, D.C., for The Situation Room with Wolf Blitzer and The Lead with Jake Tapper.
One video wall is 7.6 m (25 ft) wide and features a 1.2-mm (0.047-in.) pixel pitch, while the other is 9.1 m (30 ft) wide and features a 1.6-mm (0.063-in.) pixel pitch. They replace older, modular liquid crystal display (LCD) video walls that were difficult to shoot, due to blurry moiré and colour-shift effects.
"CNN called on us to rectify those issues with displays that would allow them to film creative, tight shots," explains David Weatherhead, president of Advanced. "No other network in the world has a studio with 1.2-mm pixel pitch LED video walls. CNN has truly set the standard for modern television."