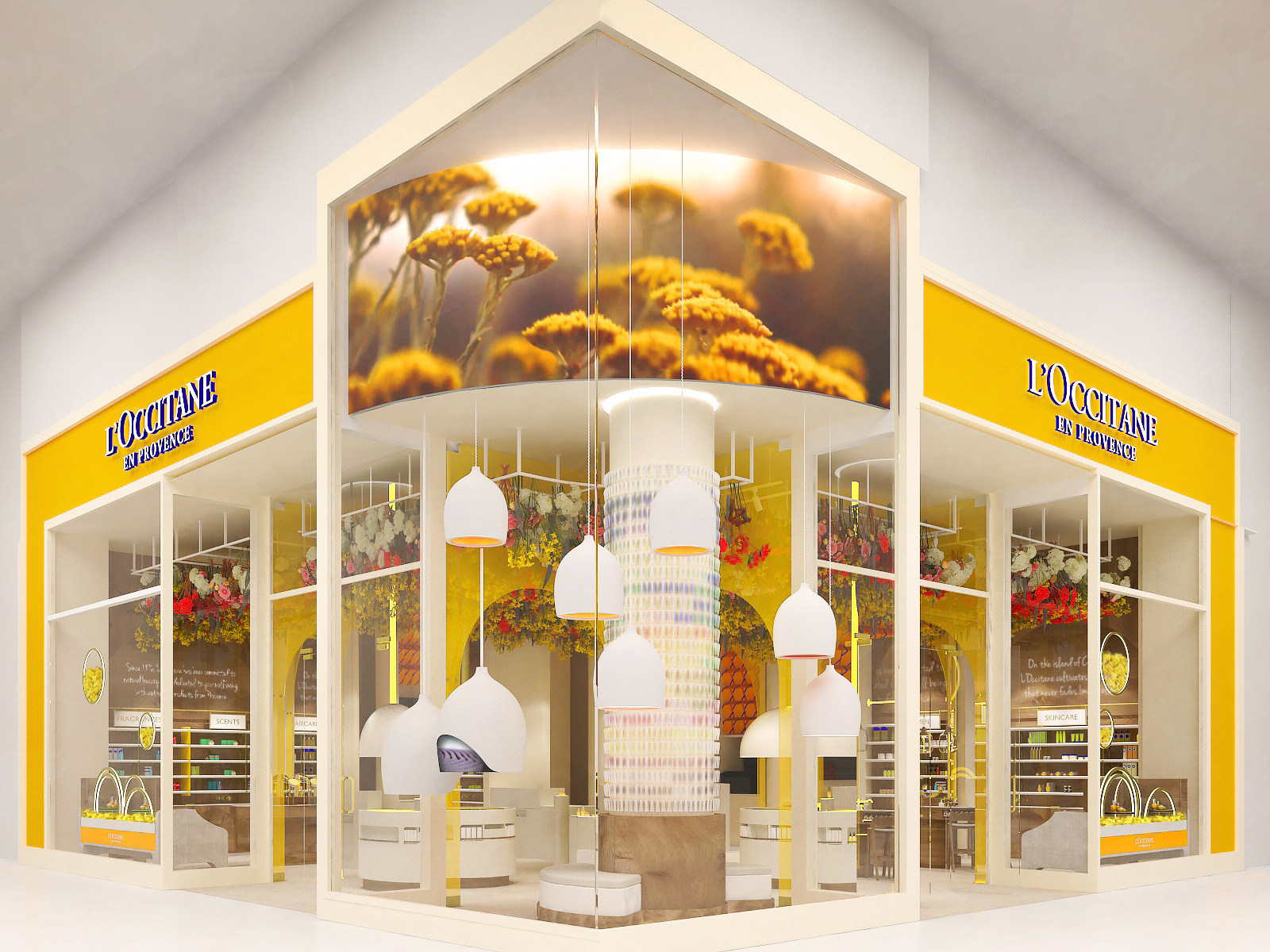 Beauty product retailer L'Occitane en Provence has redesigned its flagship boutique in Toronto's Yorkdale Shopping Centre with a 1.8 x 5.5-m (6 x 18-ft) curved video wall and two suspended 'digital capsules' that combine imagery, light, sound and scent.
L'Occitane commissioned creative branding agency School House to lead the redesign of the approximately 149-m2 (1,600-sf) store. The video wall is prominently visible above the entrance, through the boutique's 6.7-m (22-ft) tall glass façade.
"We've approached Yorkdale as an artistic expression of France's Provence region through tactile and digital experiences that spark a sense of wonderment," says Christopher Skinner, School House's founder and principal.
The store held its grand opening on Dec. 7.