By Lisa Cross, Eve Padula, and Steve Urmano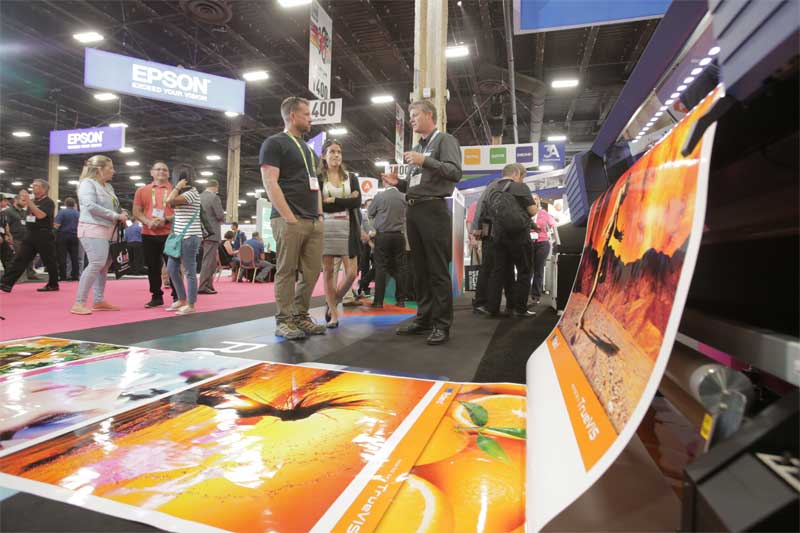 Signs, displays, and specialty graphic applications are powerful communication tools, compelling marketing vehicles, and effective decor enhancers. Ongoing innovations in inkjet printing technologies, inks, and substrates are expanding application opportunities and driving the revenue growth of wide-format providers.
Most people are familiar with traditional wide-format applications such as banners, vehicle graphics, signs, window graphics, and backlit displays. Newer applications include wallpapers, fabric soft signage, industrial products, and apparel, and the list continues to grow. This article aims to educate and offer direction to readers on how to successfully take advantage of these opportunities.
Key application areas and opportunities
Wide-format applications dominate the visual landscape. With today's technologies, nearly every surface can carry a message or image that was printed on a digital wide-format device. Although the application possibilities are endless, they can be classified into the following broad areas: outdoor graphics, indoor graphics, and point-of-purchase (POP) displays.
Outdoor graphics
These graphics encompass a wide variety of applications that are used outside and must therefore be able to withstand the elements. Typical applications include:
Building coverings and wraps;
Flex-face billboards;
Backlit signage (day and night);
Banners/fleet graphics;
Vehicle wraps; and
Transit/informational signage.
Indoor graphics
As the name implies, these graphics are used in indoor environments and include a wide variety of applications in the following categories:
Branding promotions;
Pop-up displays;
Posters;
Backlit signage (day and night);
Exhibition/event graphics;
Floor/window graphics;
Backdrops for theatre/TV; and
Photographic reproductions.
POP displays
These displays are marketing or advertising vehicles placed next to the merchandise they are promoting. POP displays come in many varieties, including:
Rigid POP displays;
3D POP displays;
Open-box packages/displays; in-store promotions;
Short-run packaging for prototyping; and
Short-run packaging for seasonal promotions and one-off events.