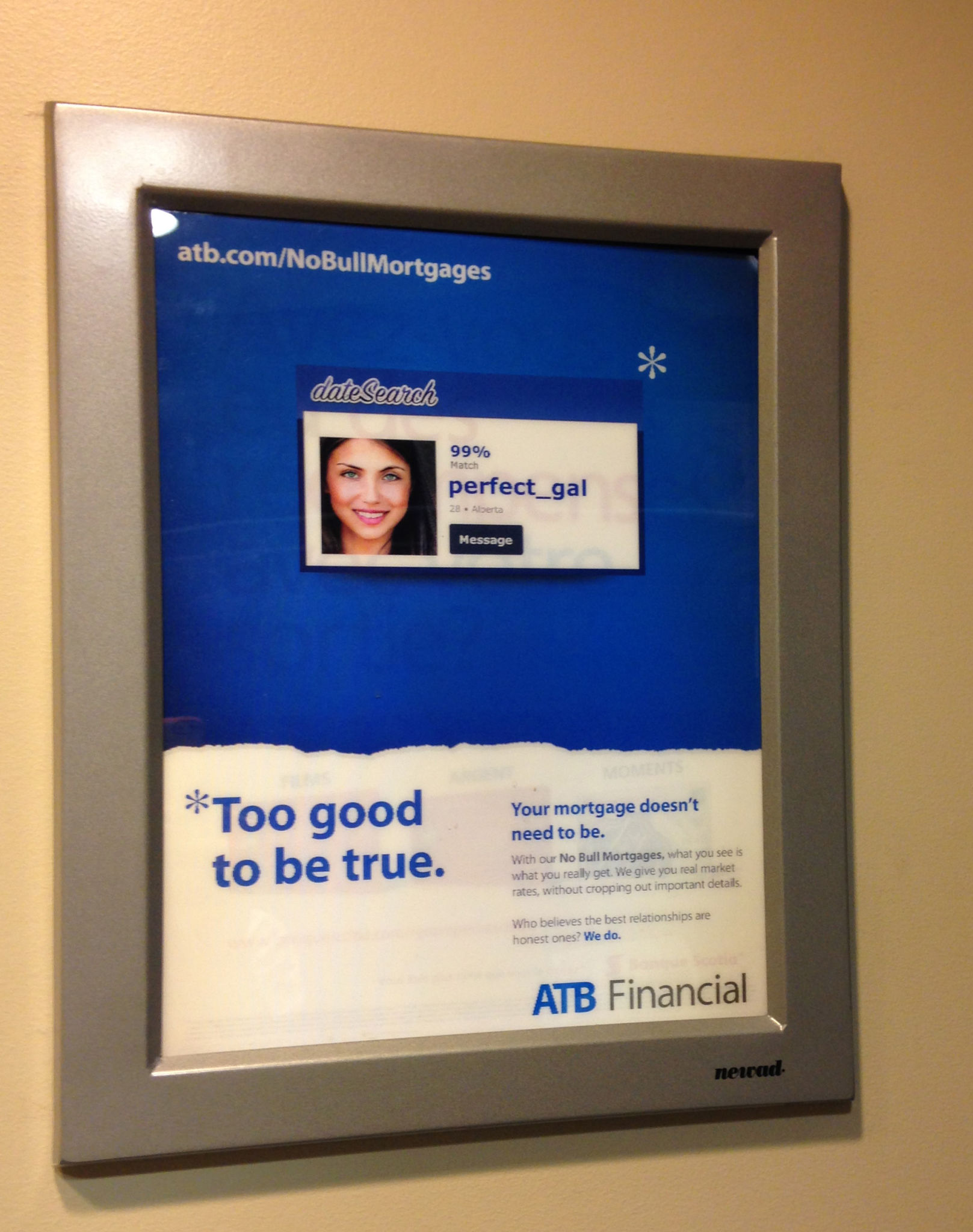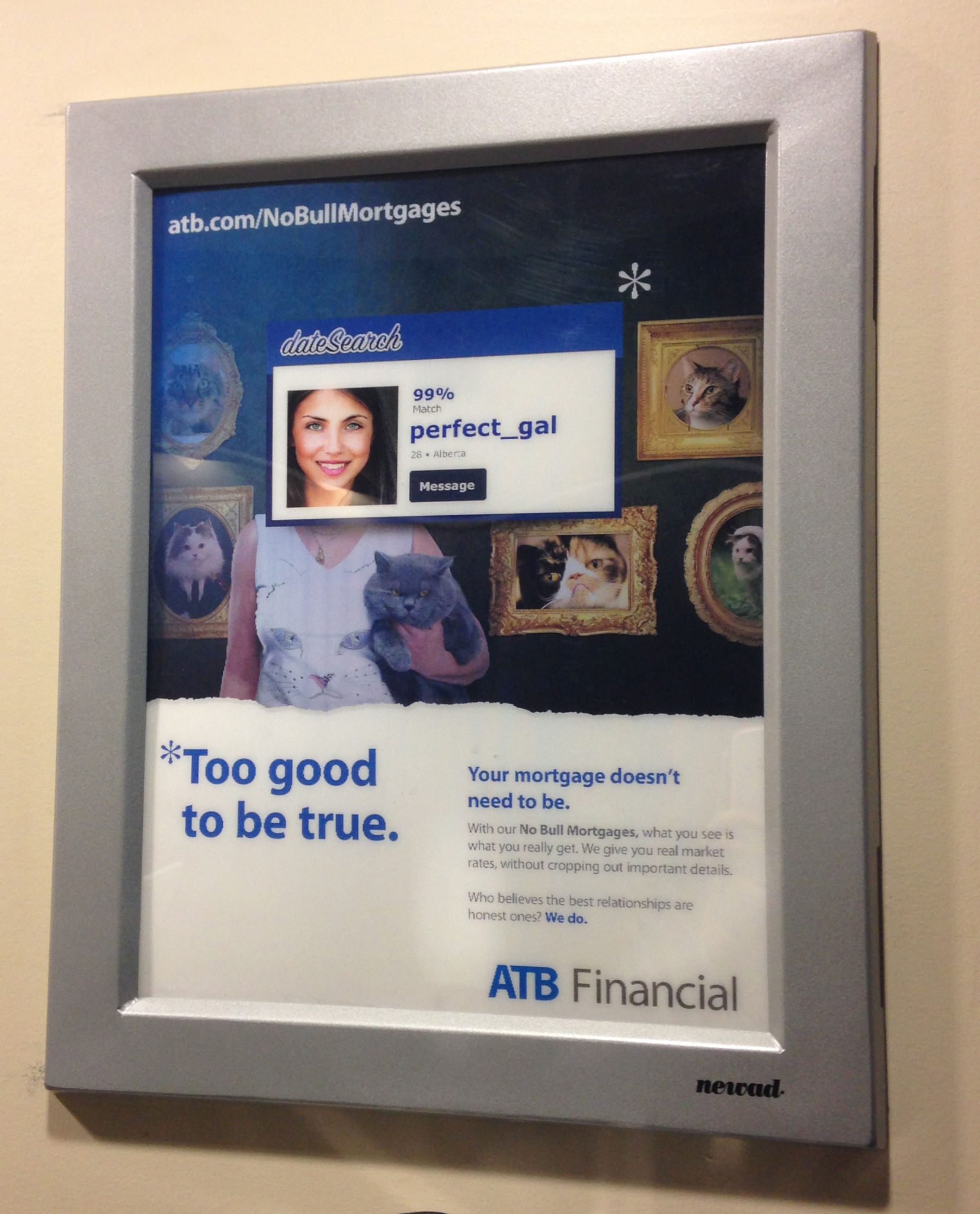 A lenticular-display campaign for ATB Financial is using Newad's out-of-home (OOH) advertising posters in Edmonton and Calgary restaurants and bars to reach new homebuyers with humorous, contrasting images.
Developed by ad agency DDB Edmonton, the campaign compares a mortgage to a first date through lenticular graphics, which alternate depending on the viewer's position. The first image shows an attractive dating-site member, while the second shows him/her in a totally different light, accompanied by the tagline, "Too good to be true? Your mortgage doesn't have to be."
"For several years now, we've witnessed the capacity of Newad's network for reaching young consumers in a targeted manner," says Jolene Van Den Bruel, marketing manager for ATB. "A lenticular campaign like this can become a playground for delivering unique messages."
ATB's 'No Bull Mortgages' campaign began in the summer and will continue through mid-October.