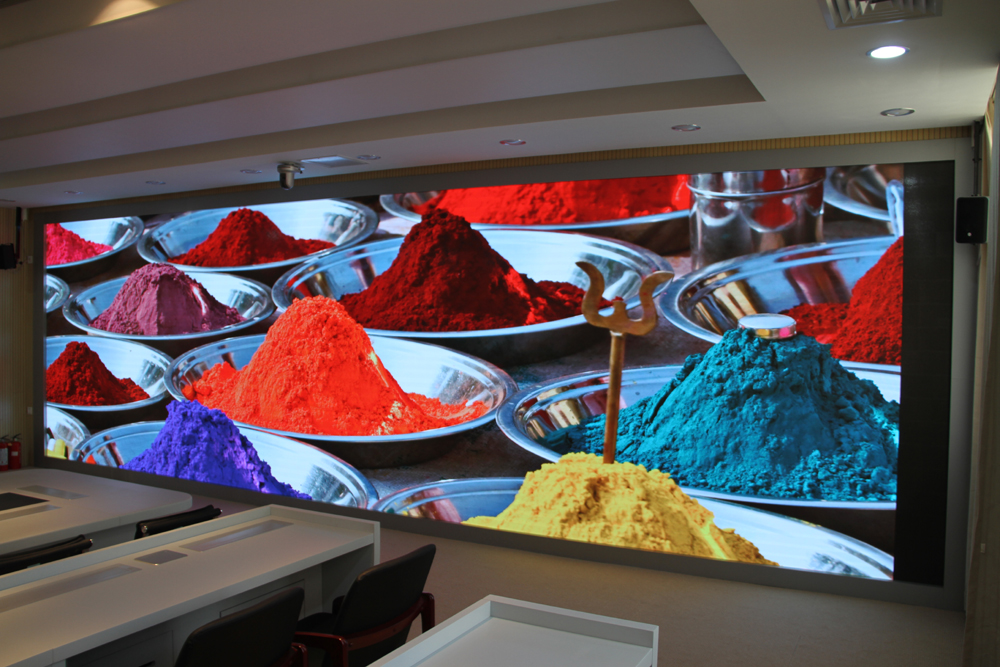 The direct-view light-emitting diode (LED) video market is seeing its fastest growth with pixel pitches less than 5 mm (0.2 in.), according to the latest digital signage and professional display report from research firm IHS Technology.
IHS estimates total LED video display unit shipments for all pixel pitch categories increased by 15.6 per cent in 2015 over 2014, although dramatically lower prices mean revenue improved by only 1.2 per cent. The company is forecasting a slight bump to a compound annual growth rate (CAGR) of 16 per cent from 2016 through 2020 (see chart).
Pixel pitch measures the distance between the centres of each cluster of red, green and blue (RGB) LEDs within a digital display. The shorter the distance, the higher the resolution of the screen and, hence, the closer the viable viewing distance. Shorter viewing distances have allowed LED-based video walls to expand from outdoor installations to indoor applications, where their lack of bezels makes for a more seamless appearance than can be accomplished with liquid crystal display (LCD) arrays.
"The top applications for LED video boards are outdoor sports and public spaces, but there is a growing trend in indoor spaces, particularly in retail, control rooms and corporate environments that have relied in the past on LCDs," says Sanju Khatri, IHS's director of digital signage and professional displays.
The two fastest-growing categories of LED displays, according to the IHS report, are those with a pixel pitch of less than 2 mm (0.08 in.), which saw a 366 per cent increase in 2015 over 2014, and those between 2 and 5 mm, which grew by 129 per cent. They are forecast to grow by a further 84.8 and 77.1 per cent, respectively, in 2016 over 2015.
Given the size limitations of current LED packaging, IHS expects the rate of technological advancement with finer pixel pitches will slow significantly in the short term. At the moment, the narrowest pixel pitch for an LED video display is 0.7 mm (0.03 in.), in a model launched in September 2015. And the price difference represented by a pixel pitch under 1 mm (0.04 in.) and those between 1.2 and 1.9 mm (0.05 and 0.07 in.) is almost a factor of two, so it is generally cost-prohibitive to build a large-scale video wall using the very narrowest pixel pitch LEDs.
In the longer term, however, the industry is migrating from surface-mounted-device (SMD) to chip-on-board (COB) LED packaging, which will support further development of finer pixel pitches.
"The use of COB packaging allows for a much higher density of LEDs, enabling compact arrays that are more heat-efficient, cost-effective, long-lasting and reliable," says Khatri. "The video display market can look forward to this transition as production ramps up."