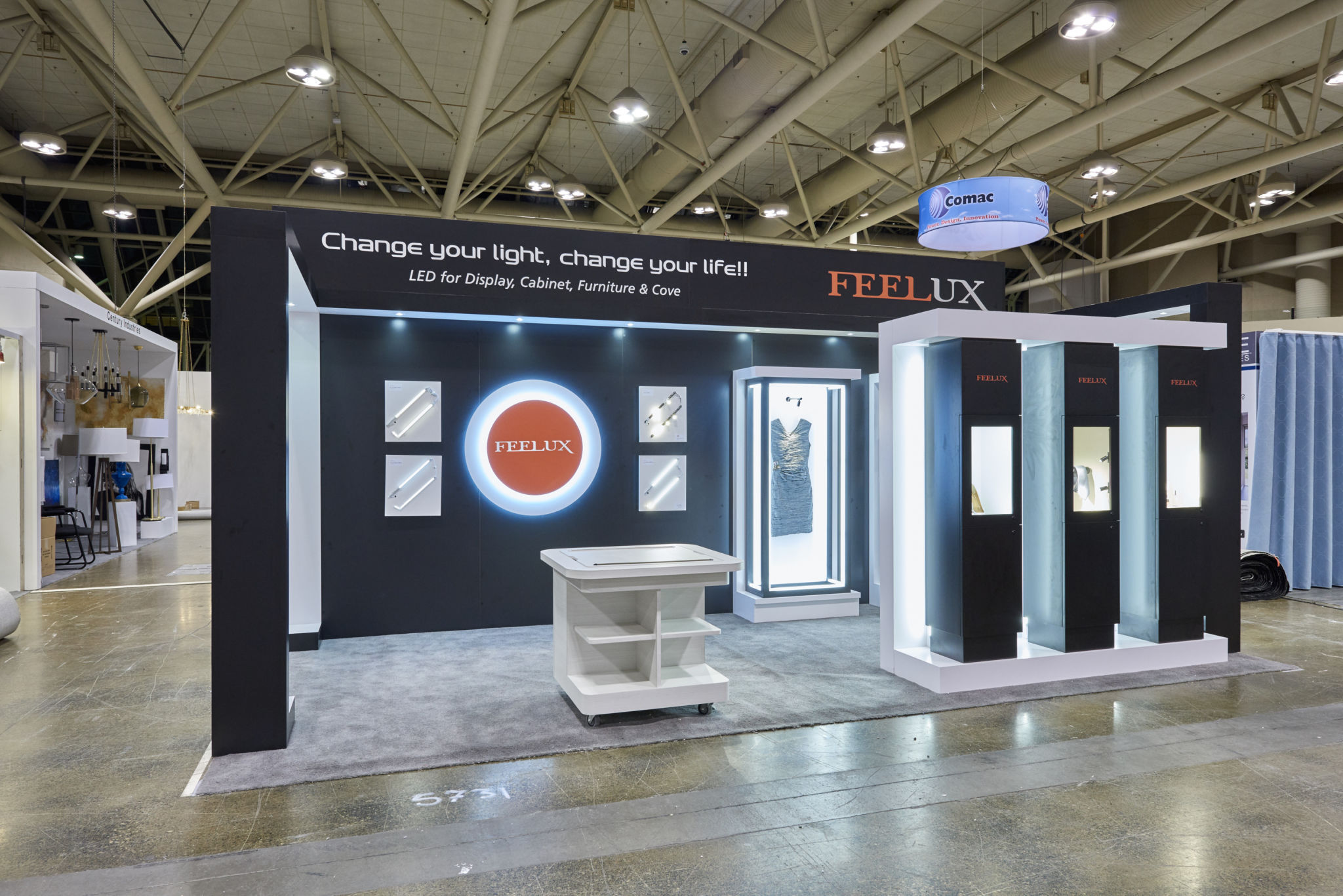 Toronto-based exhibit and display fabricator Holman's design for lighting product distributor Feelux Canada's booth at the recent Iidex architecture exposition won a silver award for innovation.
The lighting company partnered with Holman to create the 3 x 6.1-m (10 x 20-ft) booth, which would debut at the expo before being added to a Feelux showroom. When designing the booth, Holman's team incorporated a mix of static and digital signage to showcase all of Feelux's lighting products in creative ways.
Feelux's light-emitting diode (LED) technology is intended for display cases and other applications in retail environments.