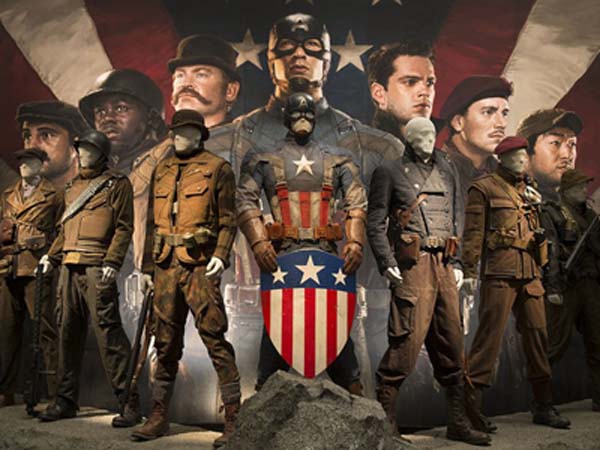 Hollywood propmaster Russell Bobbitt credits large-format digital printing for helping him visualize and—in some cases—manufacture props for the recent blockbuster movie, Captain America: The Winter Soldier.
Bobbitt has been a propmaster since he was 23, working on hit films as varied as Outbreak, The Hangover and the 2009 reboot of Star Trek. He has had a particularly successful run with Marvel, including the Iron Man, Thor and Captain America movies, and is currently working on Ant-Man for 2015. He and his team create thousands of props for each movie.
While most of Bobbitt's props for Marvel are three-dimensional (3-D) in nature, from Thor's hammer to Iron Man's arc reactor to Captain America's shield, digital printing helps him pre-visualize them for the studio's creative approval. It is important to determine the right size, scale and other qualities before manufacturing them, as each finished prop can cost upward of $100,000.
When Bobbitt happened upon Canon's booth at the Consumer Electronics Show (CES), he was taken with the graphic quality of the company's ImagePrograf iPF8400 large-format printer, which he realized could assist him in his trade. So, he bought the device and used it to print images of props for Captain America: The Winter Soldier.
"You plug it into the computer and you can print 18 different things in the same sitting," he says. "It brings costs down in a lot of areas."
Some printed graphics also ended up in the movie. A scene set in the Smithsonian Institution in Washington, D.C., for example, required an exhibit of Captain America memorabilia and artwork. After reviewing this scene in the script, Bobbitt approached Marvel's art department and offered to use the ImagePrograf to print much of the exhibitry, including larger-than-life posters and wall murals (example pictured).
For more about how Bobbitt's work was featured in the movie, watch the video below.