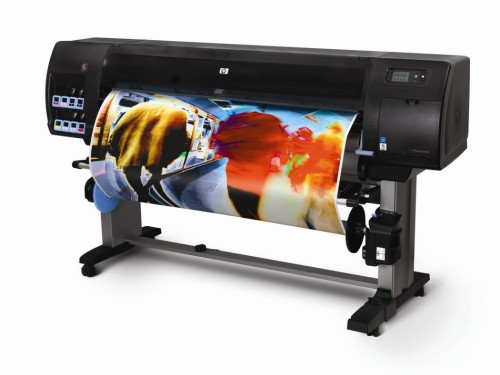 Worldwide shipments of large-format printers declined by four per cent in the third quarter (Q3) of 2015 compared to the previous year, according to International Data Corporation (IDC), although ultraviolet-curing (UV-curing) and eco-solvent models saw some growth.
IDC tracks both the large-format graphics printer and the computer-aided design (CAD)/technical printer market segments. The latter was particularly soft in Q3 of 2015, with shipments down in every region, but IDC predicts new models introduced by top suppliers during the same period should drive recovery by early 2016.
On the large-format graphics side, shipments of new printers dropped by only one per cent, thanks to nearly 20 per cent growth in large-format UV-curing printers, which helped offset the decline of conventional aqueous inkjet printers. For that matter, even durable aqueous 'latex' inkjet printers declined slightly in Q3 of 2015, though IDC reports the category was strong overall in 2015.
"Q3 is often the slowest quarter of the year," explains Tim Greene, research director for IDC's large-format printer tracker reports. "Q4 is often the strongest, as many print-for-pay shops take advantage of aggressive end-of-year manufacturer promotions."
The ranking of the top manufacturers remained unchanged. In the number one position, HP was affected somewhat by the soft CAD/technical market, but saw sales growth in its latex and UV-curing lines. Canon was number two with a market share of approximately 21 per cent, thanks in part to its Océ large-format printers, which are manufactured in Burnaby, B.C. Epson, at number three, enjoyed growth in the dye sublimation and technical printing markets. Roland DG, ranked number four, also increased its presence in dye sublimation and UV-curing, while maintaining strength in eco-solvent. Finally, Mimaki remained number five after reorganizing some of its key distribution channels.
On a regional basis, shipments grew in North America, remained flat in Latin America and the Asia-Pacific (APAC) markets and declined in Europe, the Middle East and Africa (EMEA).