By Sonia Yooshing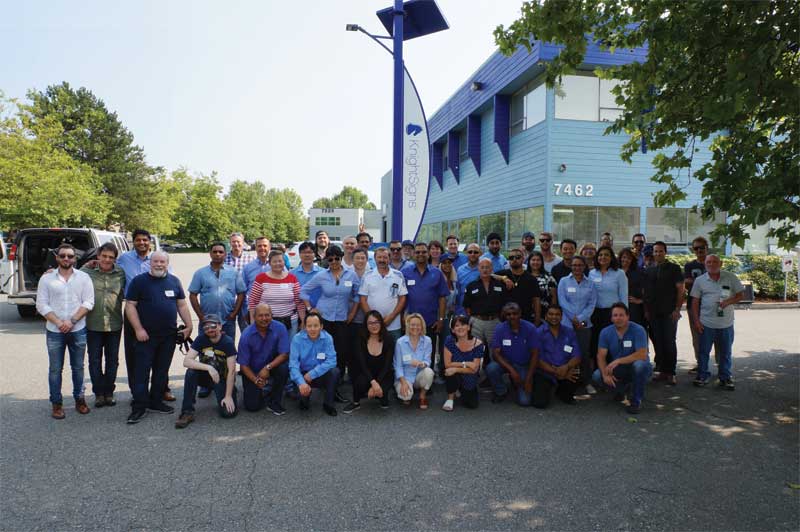 Knight Signs has designed, produced, and delivered signage solutions for clients in every industry and public sector since the company first opened its doors for business in 1968. And today, more than 50 years later, this Delta, B.C.-based company has emerged as an industry leader, serving retail, hospitality, commercial, construction, and institutional clients across Canada and the United States.
It comes as no surprise then that a company as driven and dedicated to exceed its clients' expectations was awarded the Sign Company of the Year (SCOTY) at the 2019 Best of Canada's Sign Industry Awards (BOCSIes).
Sign Media Canada recently spoke with Steve Mander, president and chief operating officer (COO) at Knight Signs, to learn more about the company's signmaking process, recent undertakings, and future plans for the business.
Sign Media Canada (SMC): How large is the facility today?
Steve Mander (SM): Knight Signs started out as a local sign shop nearly five decades ago. One of our first projects involved creating a new sign for Mother Hubbard's bakery on West Broadway in Vancouver. Ever since, the company has made great strides, handcrafting exterior, interior, and custom architectural signage for clients across industries.
Today, we have a 6038-m2 (65,000-sf) state-of-the-art manufacturing facility with 90 employees working in the production and installation departments across the company's offices in B.C., Alberta, and Ontario.
SMC: What makes your company unique?
SM: Our people, our projects, our vision, and values.
Knight Signs offers expertise in providing solutions to complex custom signage requirements and services. Our experience and collaborative approach allow us to deliver to our clients' unique sign manufacturing and installation needs. Our motto is to build a trusting partnership with our customers that continues for many years. 
We recognize and appreciate the dedication of our employees and treat everyone with respect. We encourage our employees to follow their passion for the signmaking business and achieve excellence in what they do. As a company, we take responsibility for our actions and believe in being a 'good corporate citizen.'