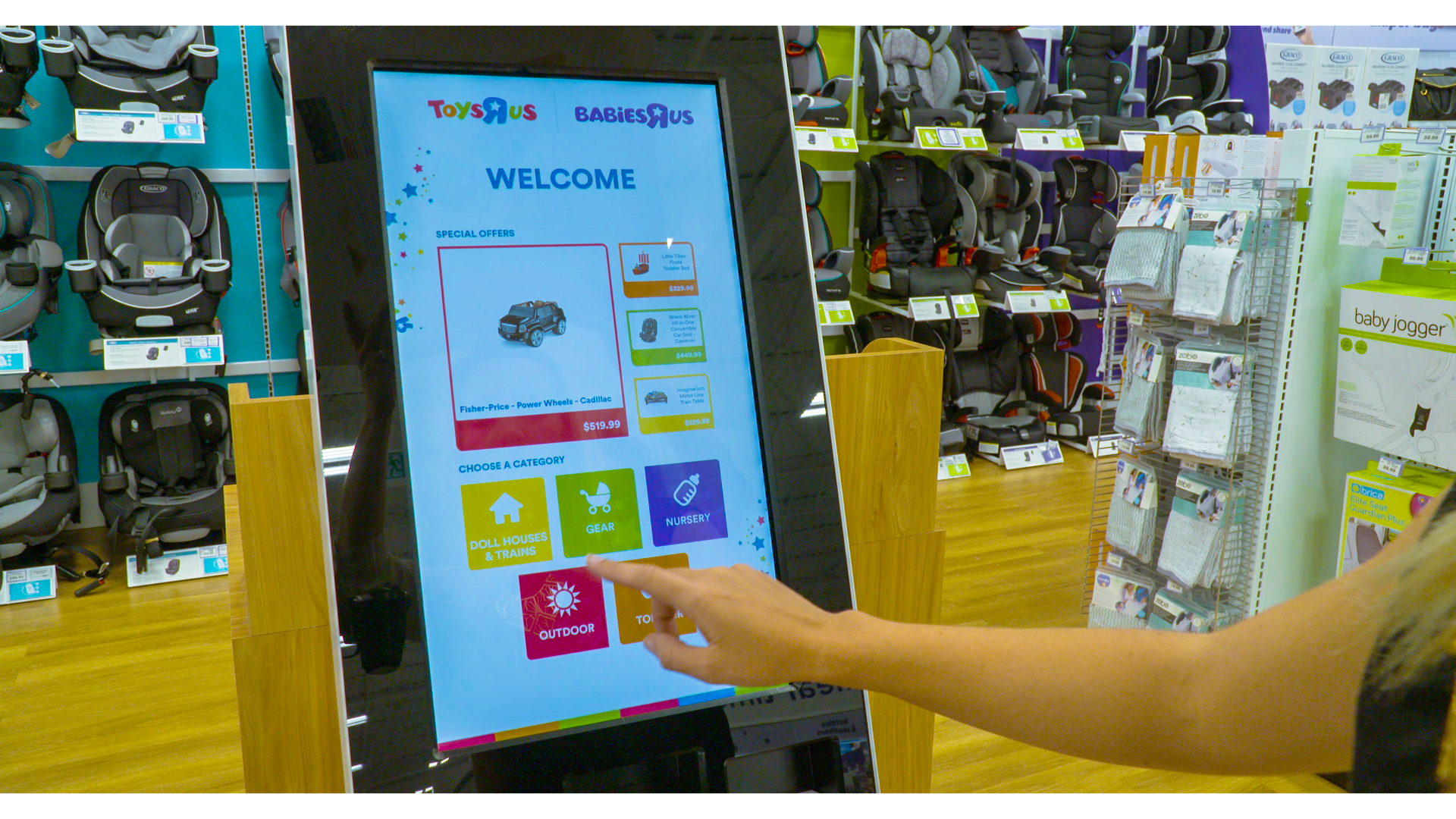 Cineplex Digital Media (CDM) was recently selected to install an in-store digital signage and kiosk network for a new Toys R Us concept location in Langley, B.C., which will allow customers to browse all of the retailer's products.
The project includes a video wall comprising four 1.4-m (55-in.) liquid crystal displays (LCDs), six 470-mm (18.5-in.) digital end caps and four 'endless aisle' kiosks, which are integrated with the store's point-of-sale (POS) system. The kiosks will feature comprehensive product information and videos and allow customers to complete their transaction before picking up their item at the front of the store or having it shipped directly to their home.
"Our Langley store is our digital future," says Clint Gaudy, vice-president (VP) of marketing and store planning for Toys R Us. "The new, integrated network will make it easier for customers to locate the products they are looking for."
In addition to handling the installation, CDM will create all content for the kiosks and manage content for the video wall and digital end caps.