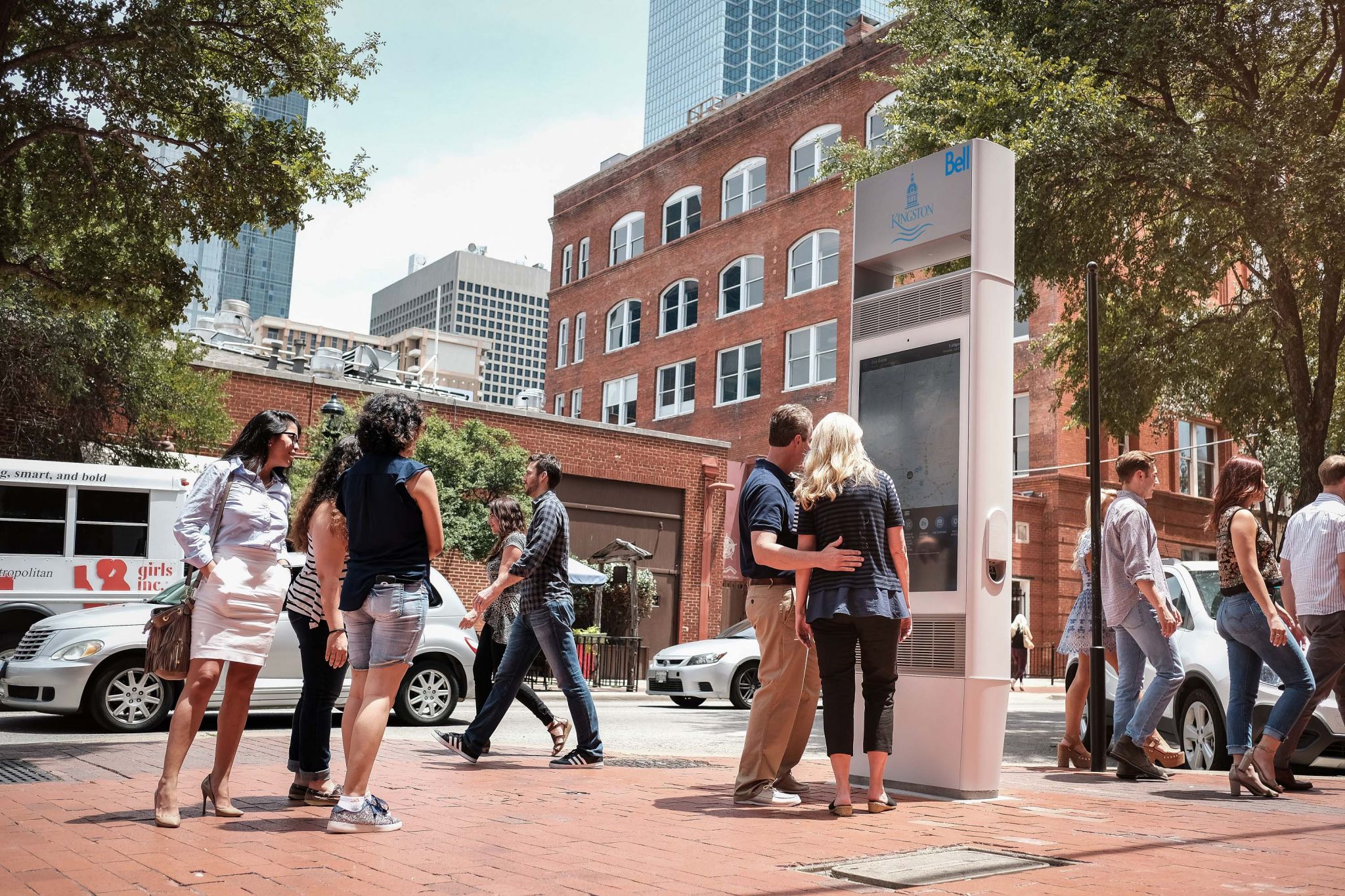 A public-private partnership (P3) has been developed between Kingston, Ont., and telecommunications provider Bell to deploy digital kiosks and other Internet of Things (IoT) applications throughout the city.
Civiq Smartscapes is manufacturing an initial fleet of five kiosks, which Bell will ship, install and connect by May 1, then manage, maintain and replace as needed in the future. The units will feature Wi-Fi access, real-time event updates, charging stations, tourism promotions, city information, 9-1-1 emergency buttons and remotely managed video cameras, supported by Bell's fibre and wireless broadband data networks.
"This technology will put Kingston on the map as a leading 'smart city,' which uses technology and data to improve livability and opportunities for its people," says Bryan Paterson, Kingston' s mayor.