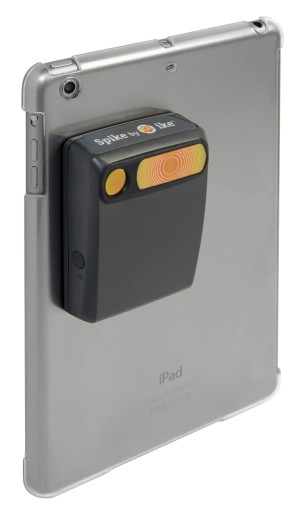 At its recent International Sign Expo in Orlando, Fla., the International Sign Association (ISA) presented the 2016 Innovation Awards, honouring six products judged 'best of the best' by an independent panel of sign and graphics industry experts.
The first-place winner was IkeGPS' Spike laser measurement system (pictured, top), which integrates a mobile app and laser range finder with a smartphone or tablet computer to help signmakers to size and quote projects without needing a ladder or bucket truck. In Canada, it is exclusively distributed to the sign market by ND Graphics.
"We are proud and honoured to accept this distinguished award," said Jeff Ross, chief marketing officer (CMO) for IkeGPS. "When we introduced Spike to the sign and graphics industry at last year's expo, we were still young in understanding the impact it could bring to sign shops large and small. In only a year, it has become a go-to tool for site surveys."
In second place was Etulipa Carbon, an 'electro-wetting' reflective outdoor changeable copy display. Rather than powering pixels with light, it uses coloured oils, consumes up to 100 times less energy and appears more similar to printed graphics. Currently still in development in Netherlands, its potential applications include digital traffic signs, electronic message centres (EMCs) and full-colour billboards.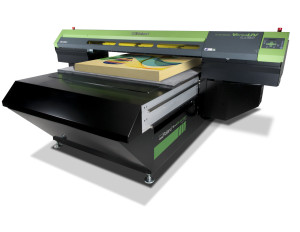 AdamsTech's Letterform came in third. Compared to earlier channel letter installation systems from the company in Boulder, Colo., Letterform features a polymer ridge to make the return material more flexible to support smaller, more challenging designs.
The other three winners earned honourable mentions: Clear Focus Imaging's 24-Vue semi-clear polyvinyl chloride (PVC) film for two-way vision graphics; Monti Tools' Vinyl Zapper film and adhesive remover; and Roland DGA's VersaUV LEJ-640FT flatbed ultraviolet-curing (UV-curing) printer (pictured, bottom, right).
"While there were many truly innovative products submitted and available on the ISA Sign Expo 2016 trade show floor, these winners offer ideas that can transform the industry through better workflow," says Iain Mackenzie, ISA's vice-president (VP) of meetings and events.
The expo ran from April 20 to 23 at Orlando's Orange County Convention Center.