Interactive sign displays Eaton Centre customers' selfies
November 10, 2017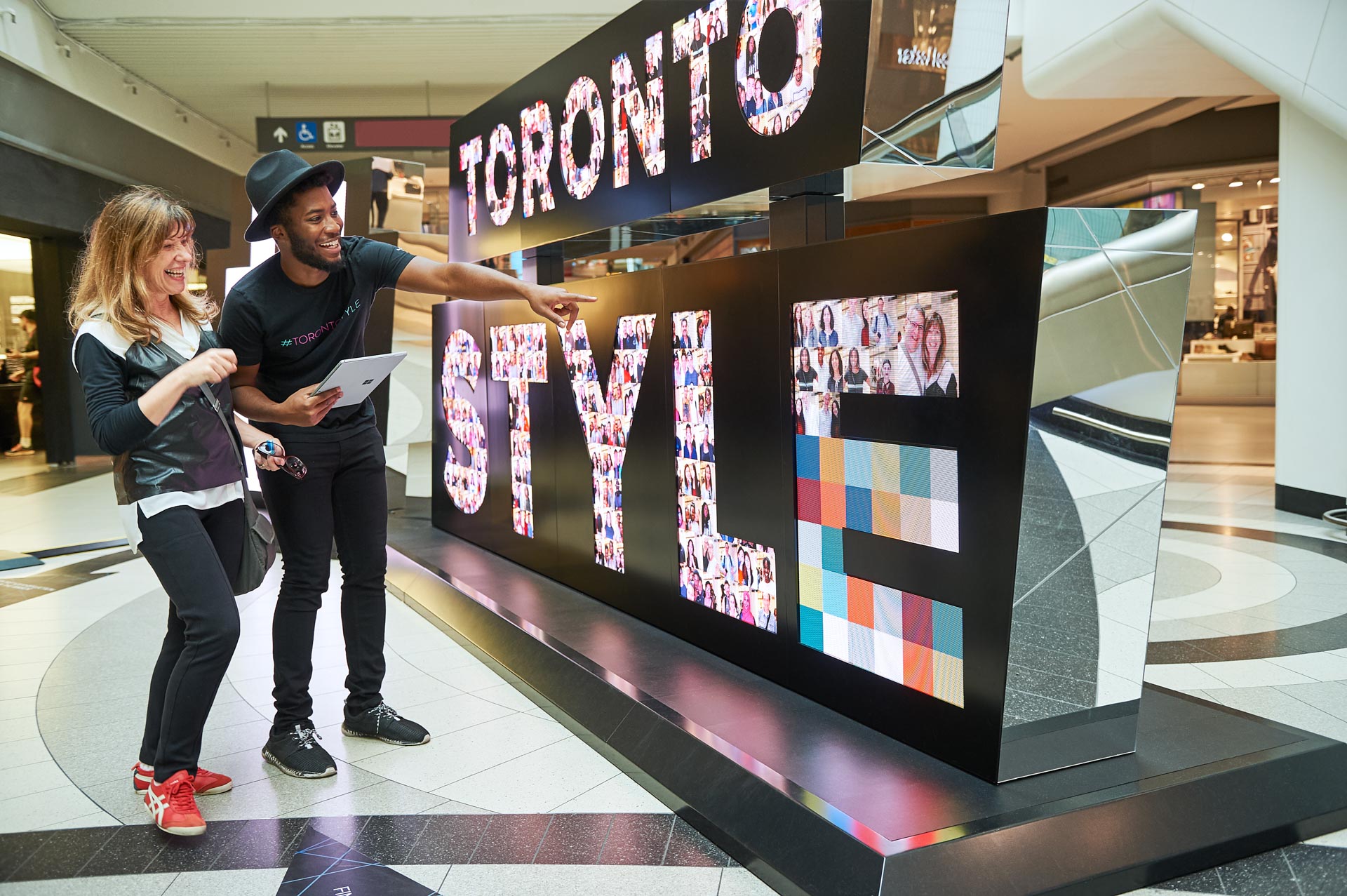 [1]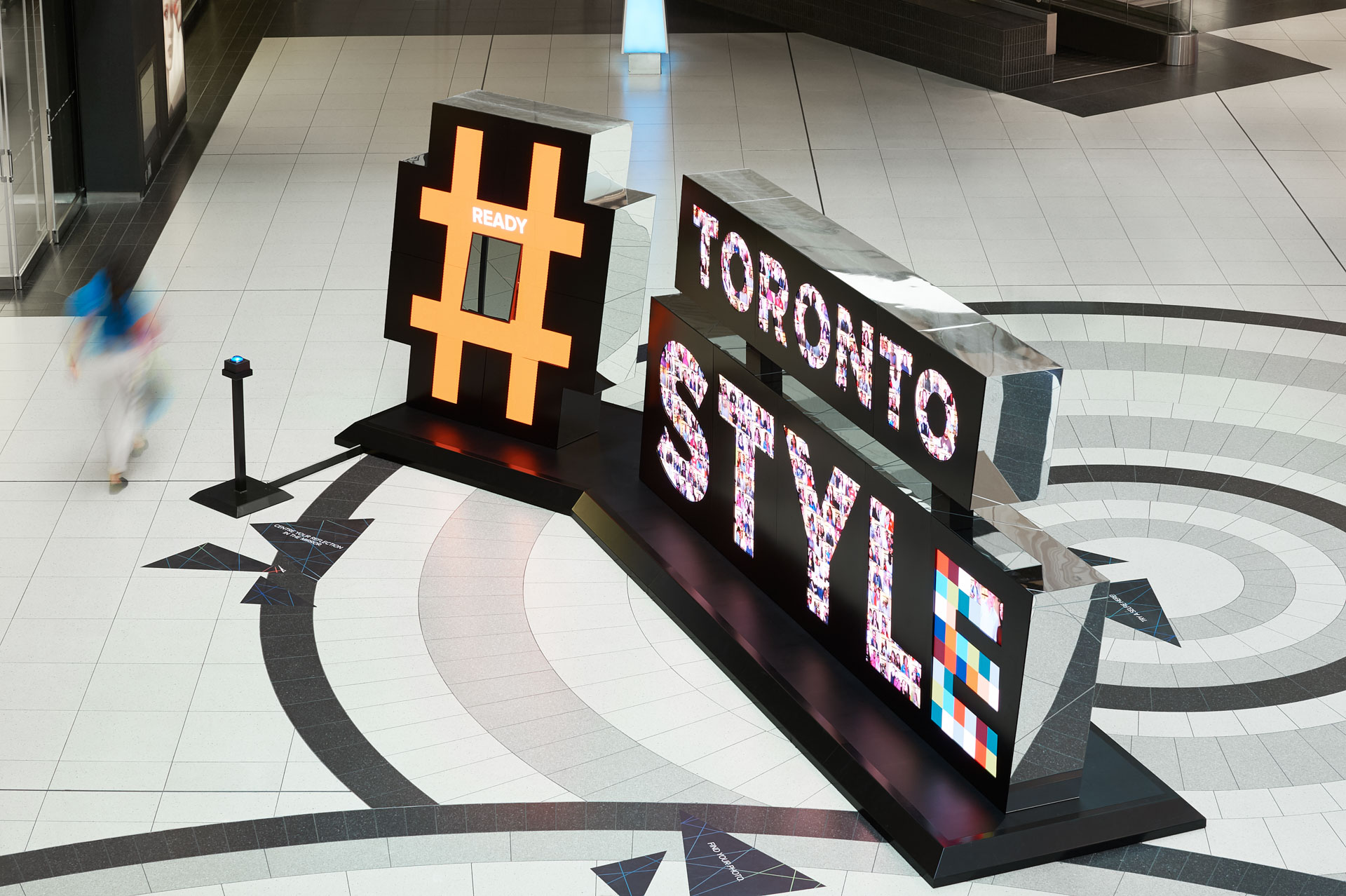 [2]
Cadillac Fairview (CF) recently contracted Toronto-based Eventscape to engineer, fabricate and install a digital interactive sculpture with an integrated camera at the Eaton Centre, allowing customers to appear on its face.
Designed by Traffik, the 7.9 x 2.3-m (26 x 7.5-ft) #TorontoStyle sign featured a powdercoated metal aluminum frame and face, with the rear side clad in patterned mirror acrylic. A two-way mirror concealed a single-lens reflex (SLR) camera, which visitors activated to take their photos and upload them for display on any of 28 light-emitting diode (LED) screens.
The sign was mounted on a steel base plinth on-site, using a spider crane. Its modular components can be taken apart and reassembled for future campaigns.
Endnotes:
[Image]: https://www.signmedia.ca/wp-content/uploads/2017/11/torontostyle2.jpg
[Image]: https://www.signmedia.ca/wp-content/uploads/2017/11/torontostyle1.jpg
Source URL: https://www.signmedia.ca/interactive-sign-displays-eaton-centre-customers-selfies/
---