Innovative Displays meets increased demands with UV-LED printing
May 23, 2017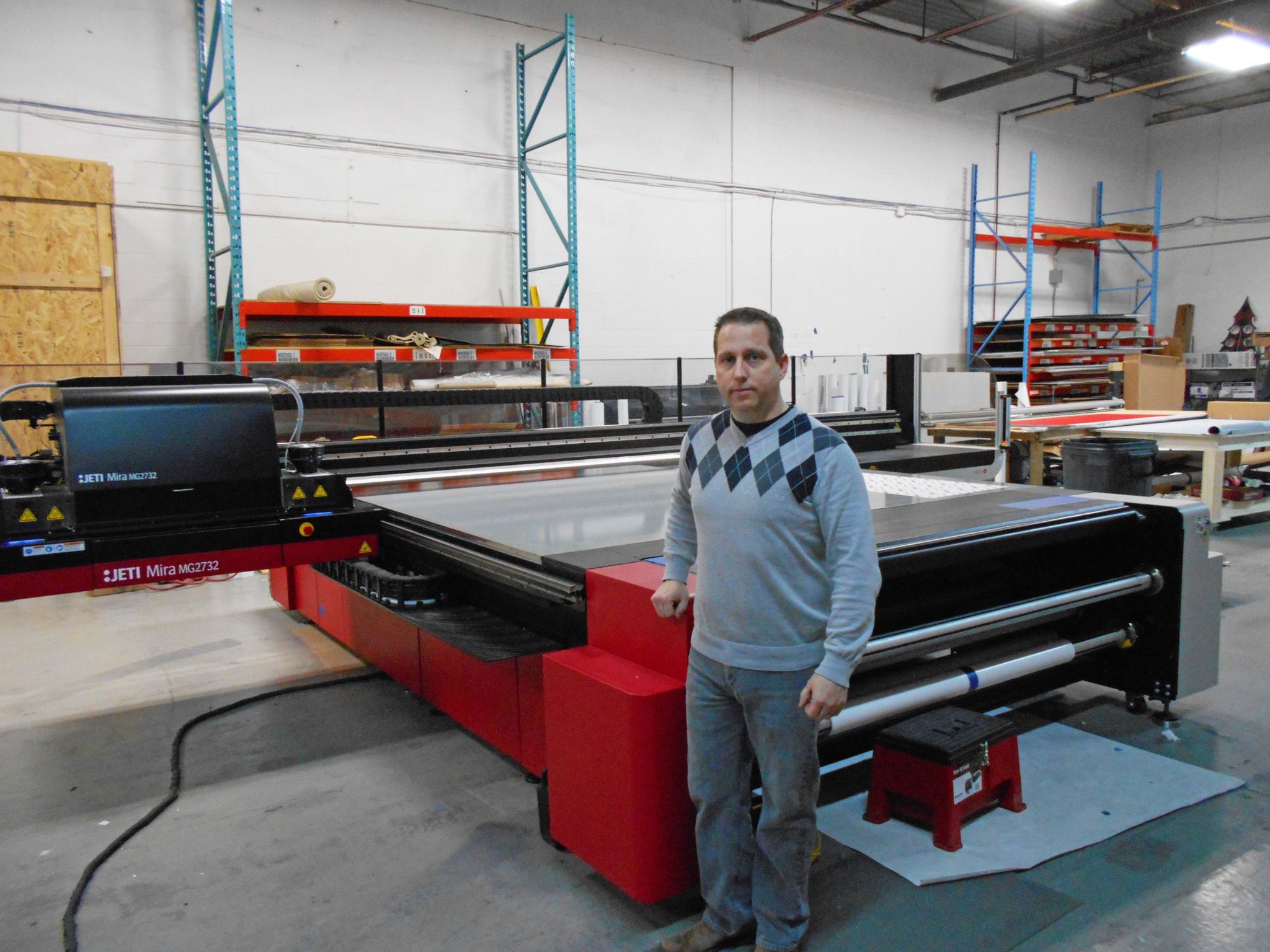 [1]Innovative Displays, which prints grand-format graphics and fabricates signs and display systems in Mississauga, Ont., has purchased a Jeti Mira ultraviolet-curing (UV-curing) light-emitting diode (LED) flatbed printer from Agfa Graphics.
Manufactured just a few kilometres away at Agfa's Mississauga facility, the six-colour, moving-gantry Mira can reportedly print up to 231 m2 (2,486 sf) per hour. Features include a dockable roll-to-roll (RTR) extension, spot colours and three-dimensional (3-D) varnish and primer printing options.
"It will allow us to reach markets where the demands are ever-increasing and clients' expectations are reaching new highs," says Michael Foley, president of Innovative Displays, which complements digital printing with in-house computer numerical control (CNC) routing, laser cutting and engraving capabilities for finishing point-of-purchase (POP) graphics and other applications.
Endnotes:
[Image]: https://www.signmedia.ca/wp-content/uploads/2017/05/InnovativeDisplays_web.jpg
Source URL: https://www.signmedia.ca/innovative-displays-meets-increased-demands-with-uv-led-printing/
---