Image-X installs first UV-LED printer of its kind in Canada
August 24, 2017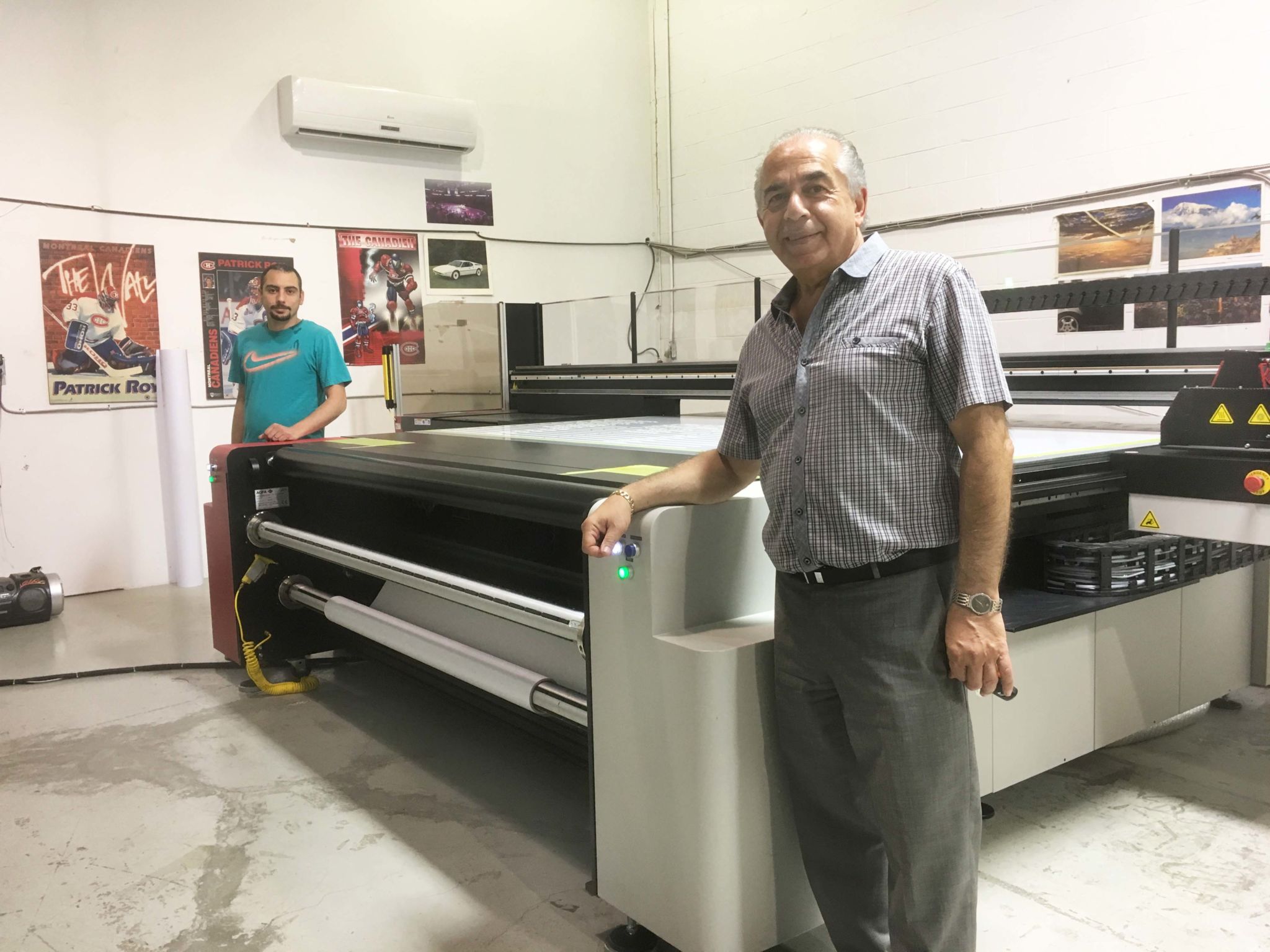 [1]Image-X of Saint-Laurent, Que., has become the first print service provider (PSP) in Canada to install the Jeti Mira 2716 HS ultraviolet-curing (UV-curing) light-emitting diode (LED) wide-format printer, manufactured by Agfa Graphics in Mississauga, Ont.
The machine (pictured with Image-X operator Danny Jabrayan, left, and president Paul Zeitounian, right) is equipped with primer and roll-to-roll (RTR) printing functionality. It uses two rows of Ricoh inkjet printheads and a moving gantry for precise ink drop placement in six colours plus white.
Image-X invested in the Mira to help drive high-quality output for customers in an efficient, cost-effective and easy-to-use manner. It can reportedly produce up to 231 m2 (2,486 sf) of graphics per hour.
Endnotes:
[Image]: https://www.signmedia.ca/wp-content/uploads/2017/08/ImageX-copy.jpg
Source URL: https://www.signmedia.ca/image-x-installs-first-uv-led-printer-of-its-kind-in-canada/
---