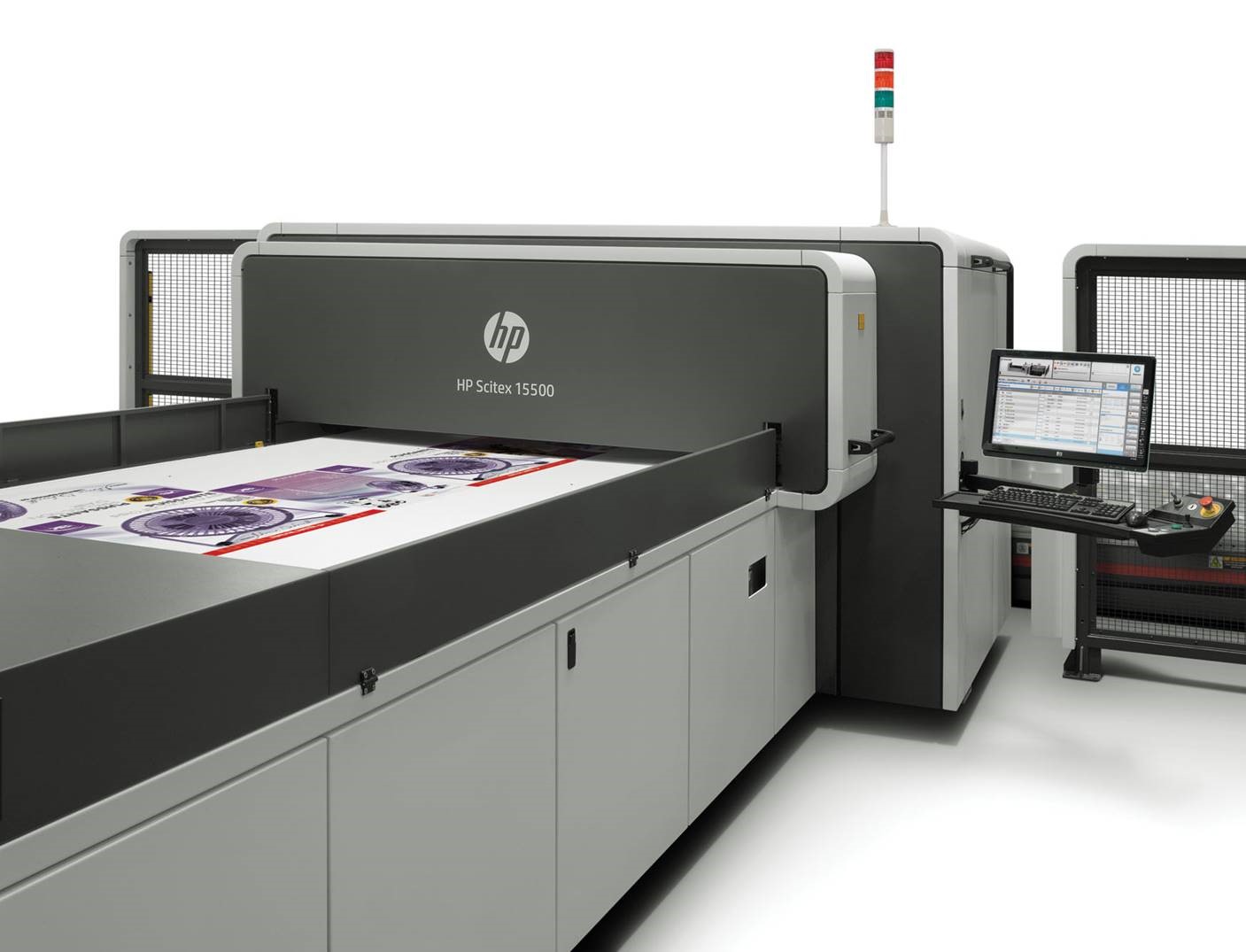 Ideon Packaging in Richmond, B.C., is using a new HP Scitex 15500 industrial corrugated press to expand beyond its traditional boxes by also producing point-of-purchase (POP) displays.
Ideon has served the packaging sector for nearly 20 years and began using HP's large-format printing technology in 2012. The Scitex 15500 will be used not only to digitally print POP displays for retail environments, but also in the design process for customized mockups and samples for clients.
Designed for corrugated converters that produce displays, retail packaging and other short-run corrugated applications, the Scitex 15500 can handle paperboard substrates with a warp of up to 40 mm (1.6 in.), automatically flattening and holding them down throughout the printing process.