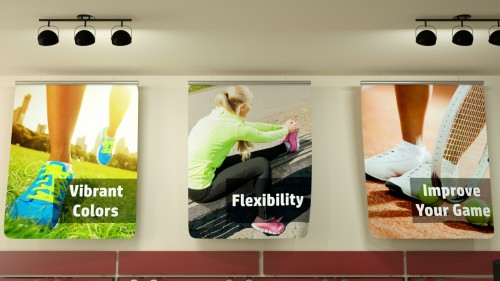 HP Light Fabric is a knitted polyester textile for durable aqueous 'latex' inkjet printing that is wrinkle-free, scratch-resistant and flame retardant.
Designed as an alternative to polyvinyl chloride (PVC), HP Light Fabric allows sign shops to produce banners for special events, point-of-purchase (POP) displays and exhibits. It supports a wide colour gamut and is available in 1, 1.4 and 1.5-m (42, 54 and 60-in.) 107 cm, 137 cm and 152 cm widths.
To help meet health and safety standards, HP Light Fabric has been tested to ensure it contains no harmful substances and has been certified compliant with Registration, Evaluation, Authorization and Restriction of Chemicals (REACH) regulations. It is available in Canada through Brand Management Group's (BMG's) resellers.
Contact: Brand Management Group, www.globalbmg.com