By Peter Saunders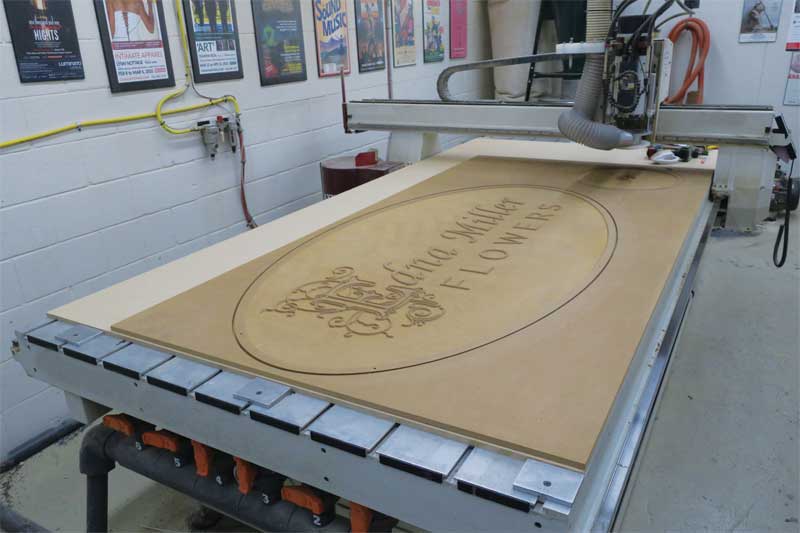 In all computer numerical control (CNC) routing applications, from hobbyists' one-time projects to mass production lines, the bit selected for the job can make an enormous difference to the results. Choosing the right option can be confusing, but making the optimal decision is worthwhile, as it will help cut down on waste and material costs. Moreover, CNC bits—which range from solid carbide to steel, cobalt-chromium and diamond-tipped edges—directly determine the quality of the final product.
Applications and materials
Of course, the type of material to be cut will heavily inform the selection of CNC bit. Some sign shops use a router specifically for wood, while others process larger quantities of plastics, acrylics or aluminum. There are certainly many choices of materials that can be cut with the same router.
While a router may be highly versatile, a 'one size fits all' approach does not apply to bit selection. If the wrong bit is chosen for the given material, the cutting process may destroy the bit or, in the worst-case scenario, the machine itself. One goal to keep in mind is to cut the material without grinding it.
For some materials, multiple bit types can be used, while for others, there is only one preferred option. When cutting aluminum, for example, V-bits, ball-nose bits, upcut end mills and O-flutes will all clear chips of the material away, preventing them from fusing to the bit at very high operating temperatures. When cutting plywood or melamine, on the other hand, it is best to use a compression bit, which will avoid chipping or tearing the material.
The most versatile bits, which may be suitable for shops that are new to CNC routing or signmakers who simply prefer a multi-purpose approach, are probably two-flute spiral bits, which can be used to cut wood, foam, plastics and aluminum.