Start by looking at product development, material sourcing, packaging, energy usage, waste, shipping, and more, which will help align actions with vision. Turn to current distribution and manufacturing partners to see which eco-friendly options are available. By tapping into the green economy, business owners can grow demand for their products and services and capitalize on additional revenue opportunities. Whether it's minimizing waste in the designing process or taking advantage of eco-friendly materials or technology, wide-format and digital printing businesses stand to gain a great deal by adopting sustainable practices. Ultraflex is your preferred partner for high-performing digitally printable textiles, flexible materials, and rigid substrates. Ultraflex's EcoVantage™ line is 100% PVC-free, phthalate-free, recyclable*, and a sustainable alternative to traditional PVC banner materials. The EcoVantage™ lineup was developed with the end life of each product in mind and can be recycled* or safely incinerated without releasing harmful toxins. EcoVantage™ material is compatible with solvent, eco-solvent, UV, Latex, and screen printing, and can be easily printed, finished, and installed with no special equipment or technology required.
*Recyclable PET code #1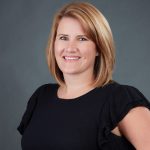 Contact us
Phone (973) 627-8608
Email: kschleicher@ultraflexx.com
Website: www.ultraflexx.com
Kylie Schleicher, Director of Product Development & Product Management, has over ten years within the digital print industry and retains an extensive background in Ultrafl ex's product line, product development and research, and digital print equipment.
"Sponsored" material is supplied by the sponsor. The publisher cannot assume responsibility for any errors of relevance, fact or omission. Hosting sponsored material does constitute endorsement of the sponsor.