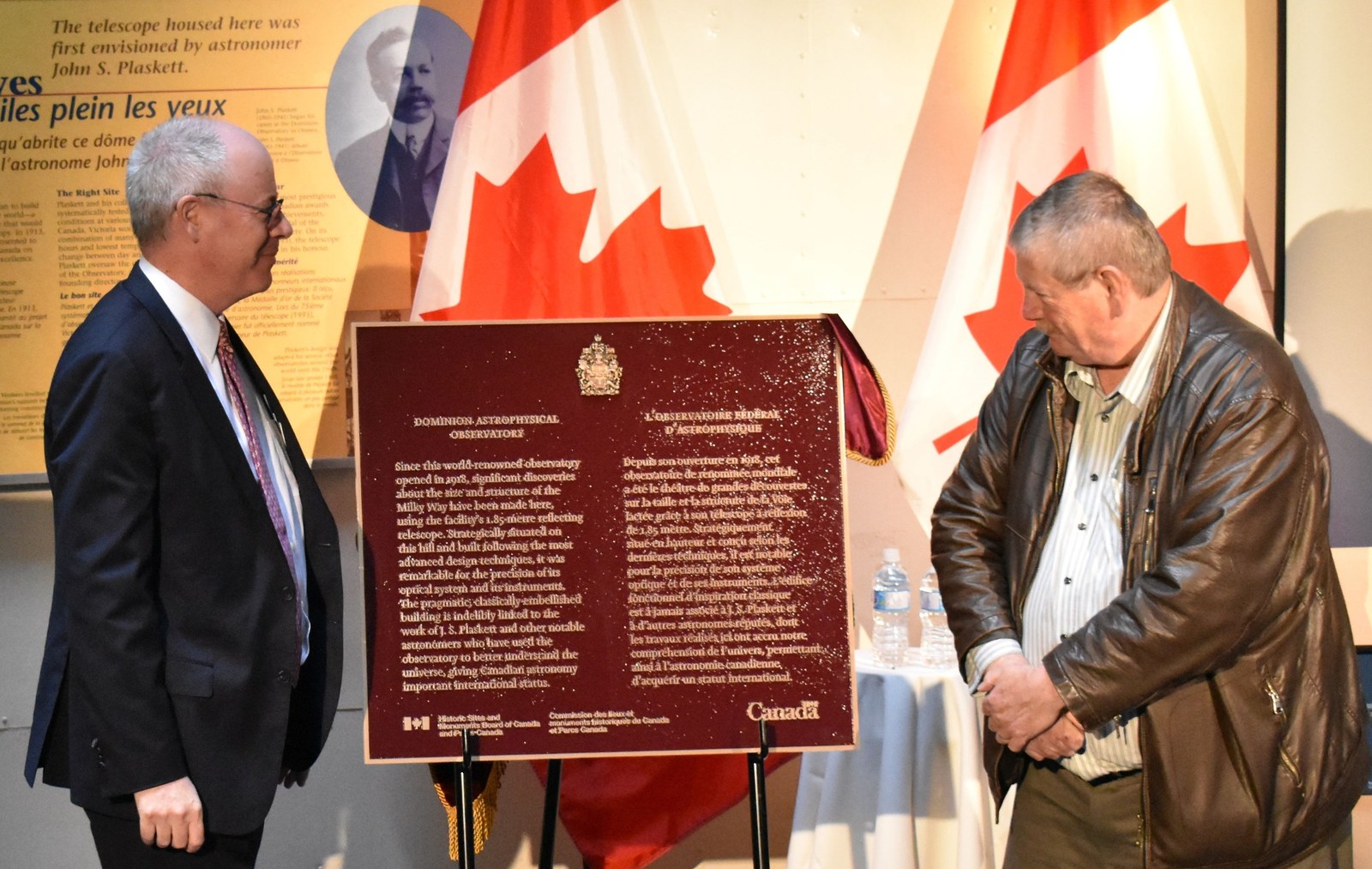 Parks Canada installed a Historic Sites and Monuments Board of Canada plaque earlier this month at the Dominion Astrophysical Observatory in Victoria, recognizing the 100-year-old facility's contributions to astrophysics.
Brent Slobodin, the board's Yukon representative (pictured, right), unveiled the plaque—which designates the observatory a national historic site—with National Research Council of Canada (NRC) president Iain Stewart (left) on May 3.
Research began at the observatory on May 6, 1918, when the first light fell onto the publicly funded Plaskett Telescope's photographic plates. The observatory would go on to help shape early knowledge of the Milky Way's structure, binary stars, stellar X-ray sources and stellar-mass black holes, while the telescope's design was copied in seven locations around the world.