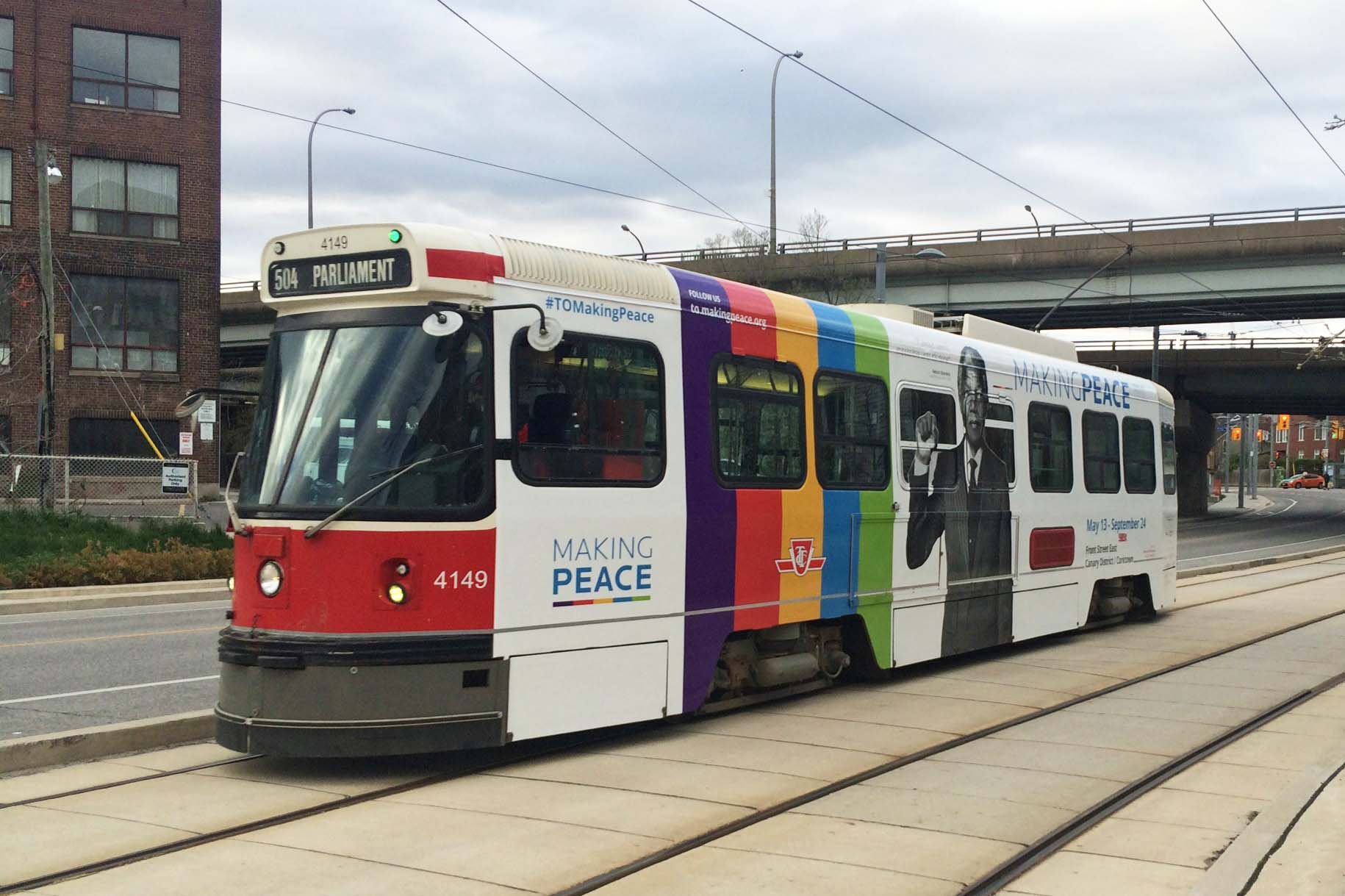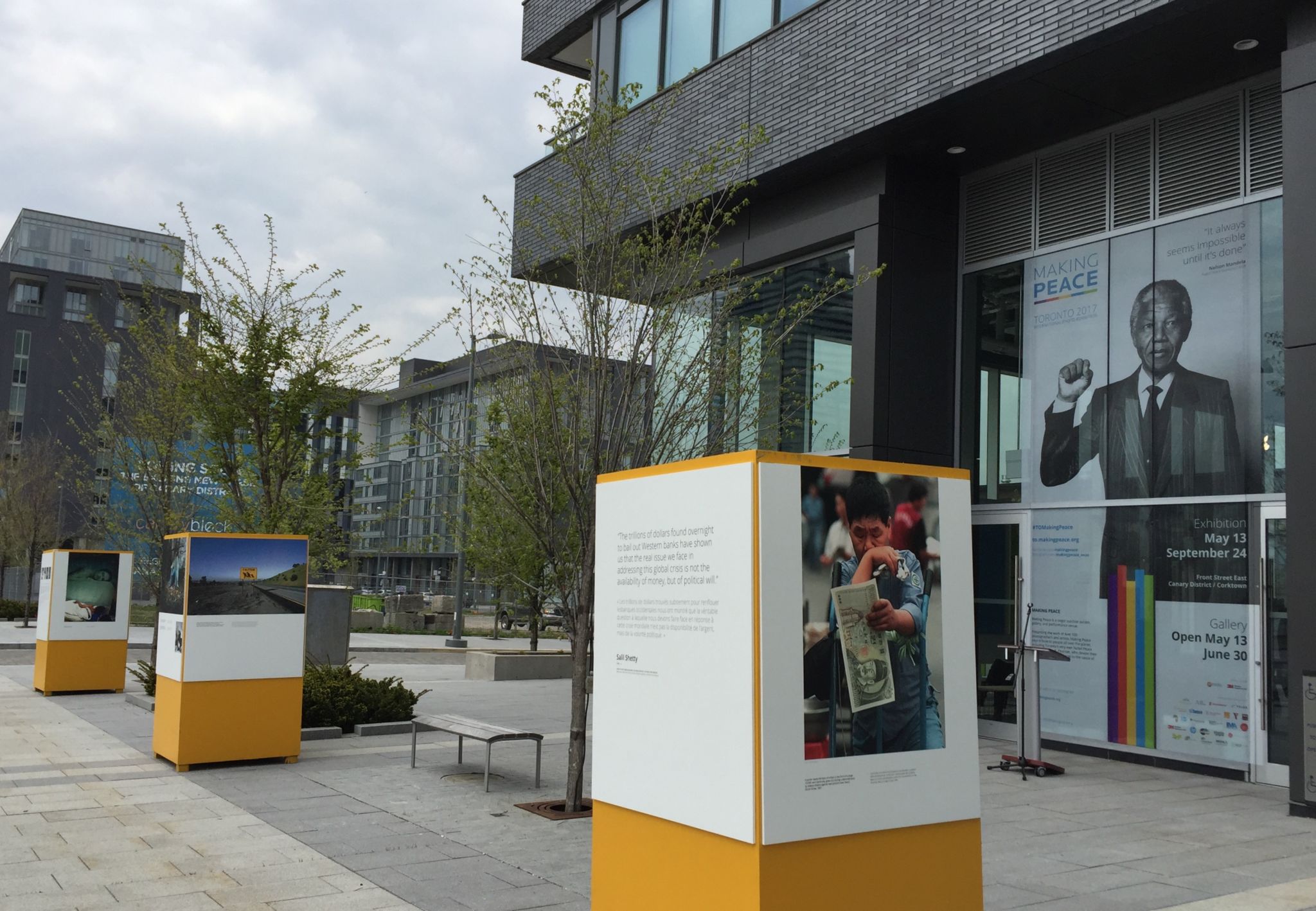 'Toronto: Keeping the Peace,' reportedly the largest outdoor photo exhibition of its kind, is using graphic films and tapes to present the work of more than 400 artists and pay tribute to people around the world who devote their time, energy and resources to the cause of peace.
The exhibition represents the latest edition of 'Making Peace,' which has brought photos and activities to different cities across the globe each year since it debuted in 2010 in Geneva, Switzerland. This year marks the first time it has reached North America, with a gallery set up along Toronto's Front Street East in the newly developed Canary District area of Corktown. Special tribute is paid to Reconciliation Canada ambassador Chief Robert Joseph, the hereditary chief of the Gwawaenuk First Nation, and the late Lester B. Pearson, Canada's 14th prime minister (PM), who won the Nobel Peace Prize in 1957 for organizing a United Nations (UN) emergency force to resolve the Suez Canal Crisis.
Jeff Uzbalis, a wide-format graphics specialist for 3M Canada, has helped support the event by specifying the company's IJ3552C changeable graphic film for short-term use and eventual removal. The same product was used for window graphics and Toronto Transit Commission (TTC) streetcar wraps.
"We also used double-sided VHB RP45 tape to mount art panel signs to painted wooden structures," explains Rob Slauenwhite, a Greater Toronto Area (GTA) sales representative for 3M's industrial adhesives and tape division.
The exhibition was launched in mid-May. While a pop-up gallery and performance venue closed on June, the outdoor photos will remain up until Sept. 24, with free guided tours taking place each Sunday at 10:30 a.m.