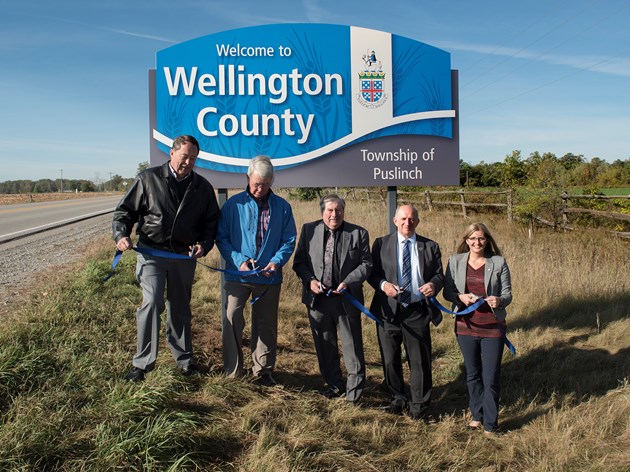 The economic development department for Ontario's Wellington County unveiled the first sign in its new 'This Way to Wellington' plan earlier this month in Puslinch, near Guelph, Ont. A total of 31 gateway signs are to be installed this fall along the county's key perimeter roads.
The co-ordinated signage plan is a multi-phase strategy, designed to offer a more consistent visual communication system throughout the county for tourists, visitors and residents alike.
"These new signs are a chance to differentiate ourselves from our neighbours, show our pride of identity and help folks navigate the county in a safe and effective manner," says George Bridge, chair of economic development.
In the second phase, scheduled to begin in November, directional tourism signs will be added, with businesses buying into to participate.