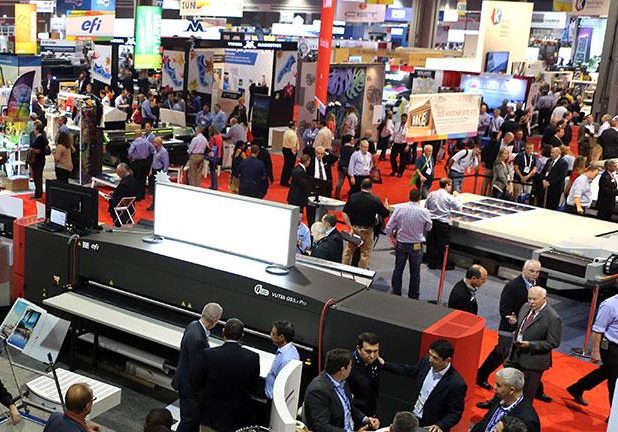 The Specialty Graphic Imaging Association (SGIA) has opened free registration for its 2018 Expo, which will take place from Oct. 18 to 20 at the Las Vegas Convention Center in Las Vegas, Nev.
The SGIA Expo, which will include a trade show and a 72-session conference program, offers free registration through Sept. 19. It is expected to host more than 500 exhibitors and 20,000 attendees this year.
"The expo attracts printing professionals across a broad range of markets and this is not by accident," says Ford Bowers, SGIA's president and CEO. "Whether you are in commercial graphics or industrial packaging, there are many ideas and insights to be gained from the resources at the show."
This will be the final SGIA Expo. It is set to be replaced in 2019 by Print United—a new joint venture by SGIA and North American Publishing Co. (NAPCO) Media—in Dallas, Texas.