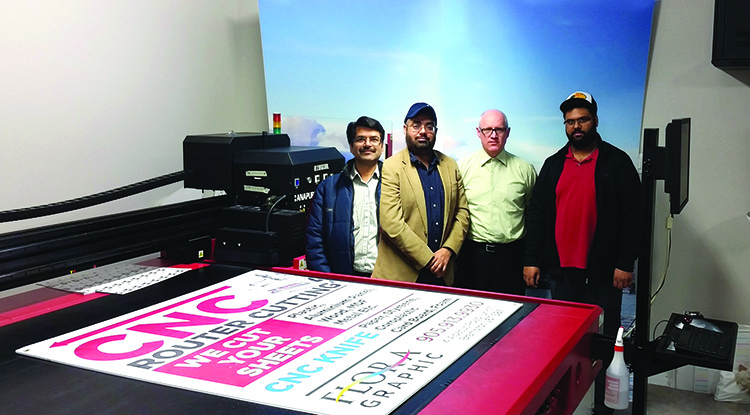 Flora Graphic Digital & Offset Printing, which produces large-format signs, graphics, wraps, exhibits and displays in Brampton, Ont., has installed an Anapurna M2540 FB printer manufactured by Agfa Graphics.
Established in 1997, Flora Graphic prints for clients across Canada and the U.S. Its large-format department was added in 2003 and continues to grow with new investments in technology like the M2540 (pictured with, left to right, pre-press operator Sanjeev Verma, president Inderjit Flora, Agfa account manager James Burghgraef and pre-press operator Aman Mankoo).
The Anapurna M2540 FB is an ultraviolet-curing (UV-curing) flatbed press that can print on practically any rigid or sheet material, including corrugated boards, rigid plastics, polymethyl methacrylate (PMMA), aluminum and medium-density fibreboard (MDF).