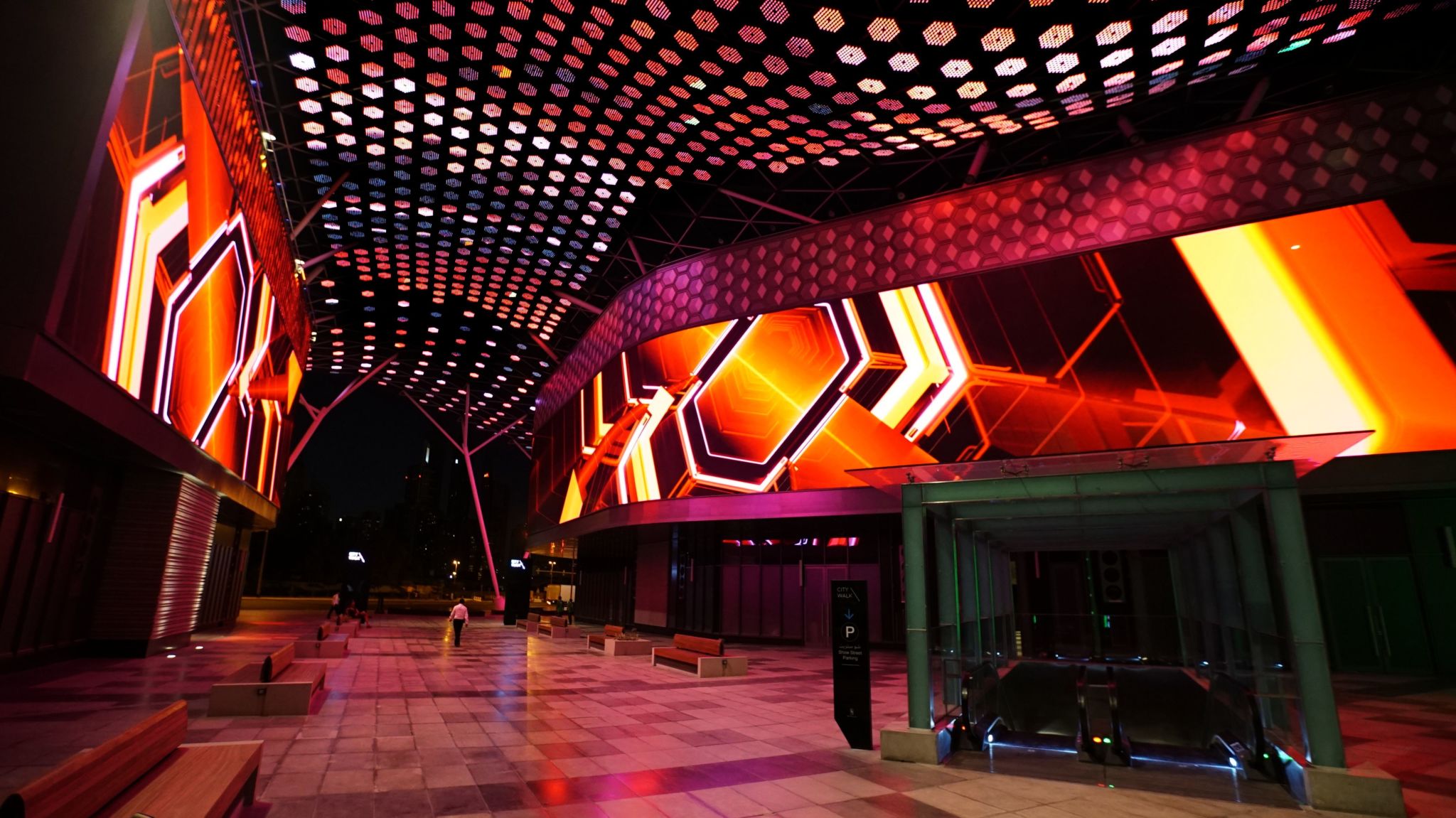 Montreal-based technology and design studio Float4 has completed an major multimedia project, combining light-emitting diode (LED) arrays and digital projections, for Meraas City Walk in Dubai, U.A.E.
The new public space, larger than 12 football fields, is integrating more than 30 LED installations in 21 formats and nearly 30 projectors—mostly outdoors—alongside upscale retail, entertainment and residential properties. As executive producer, Float4 handled all digital signage content creation, programming strategy and technology infrastructure design.
"After Canada, the U.S. and Europe, this is our first step into the Middle East region," says Float4 co-founder Alexandre Simionescu. "For our team, it was an opportunity to demonstrate our knowhow through a project that is hugely ambitious even by Dubai standards."
Currently still in the integration stage, the site is scheduled to officially open before the end of the year.
City Walk Dubai from Float4 on Vimeo.