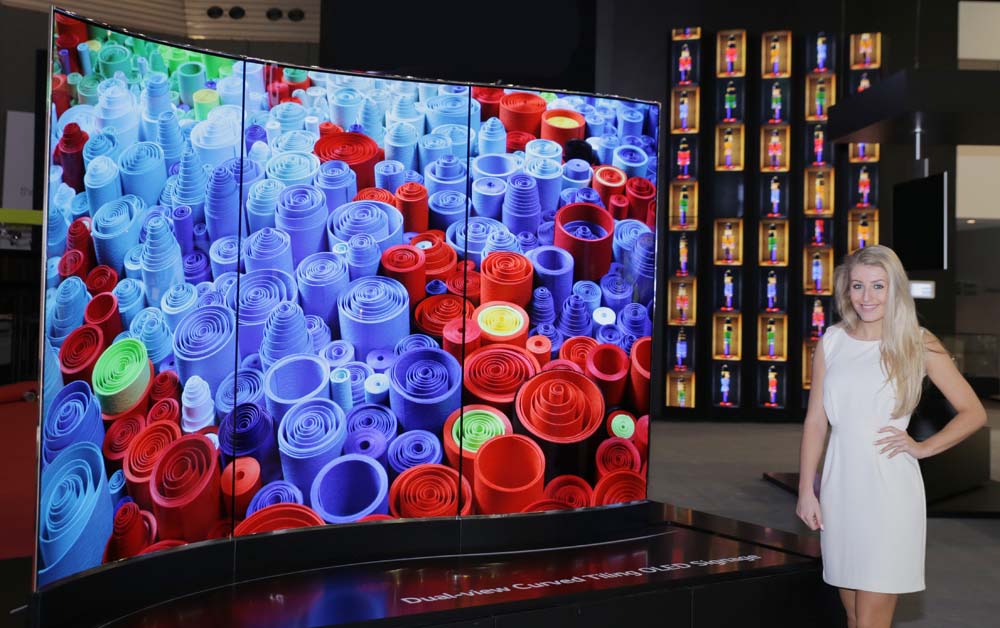 Shipments of flexible displays, including those for digital signage applications, will increase from nearly 170 million units in 2017 to nearly 643 million units by 2022, according to a report from market research firm Tractica.
In 2017, key components for flexible displays achieved cost and performance parity with their rigid counterparts for the first time, Tractica reports, thus reducing market barriers and opening the door to rapid adoption in such applications as retail shelf labels, video displays, control panels, automotive dashboards, mobile phones, 'wearable' screens and smart cards. They also offer the advantages of being thinner, lighter and more durable than many rigid displays, not to mention they are conformable to non-flat rigid surfaces.
"The effect of flexible and conformable displays will be transformational," says Wil McCarthy, senior analyst for Tractica. "They will change the appearance and function of the built environment."
The four leading technologies behind flexible displays include light-emitting diodes (LEDs), organic LEDs (OLEDs), liquid crystal displays (LCDs) and electronic paper (e-paper). Among these, OLEDs are predicted to hold a significant lead, dwarfing the use of the others.