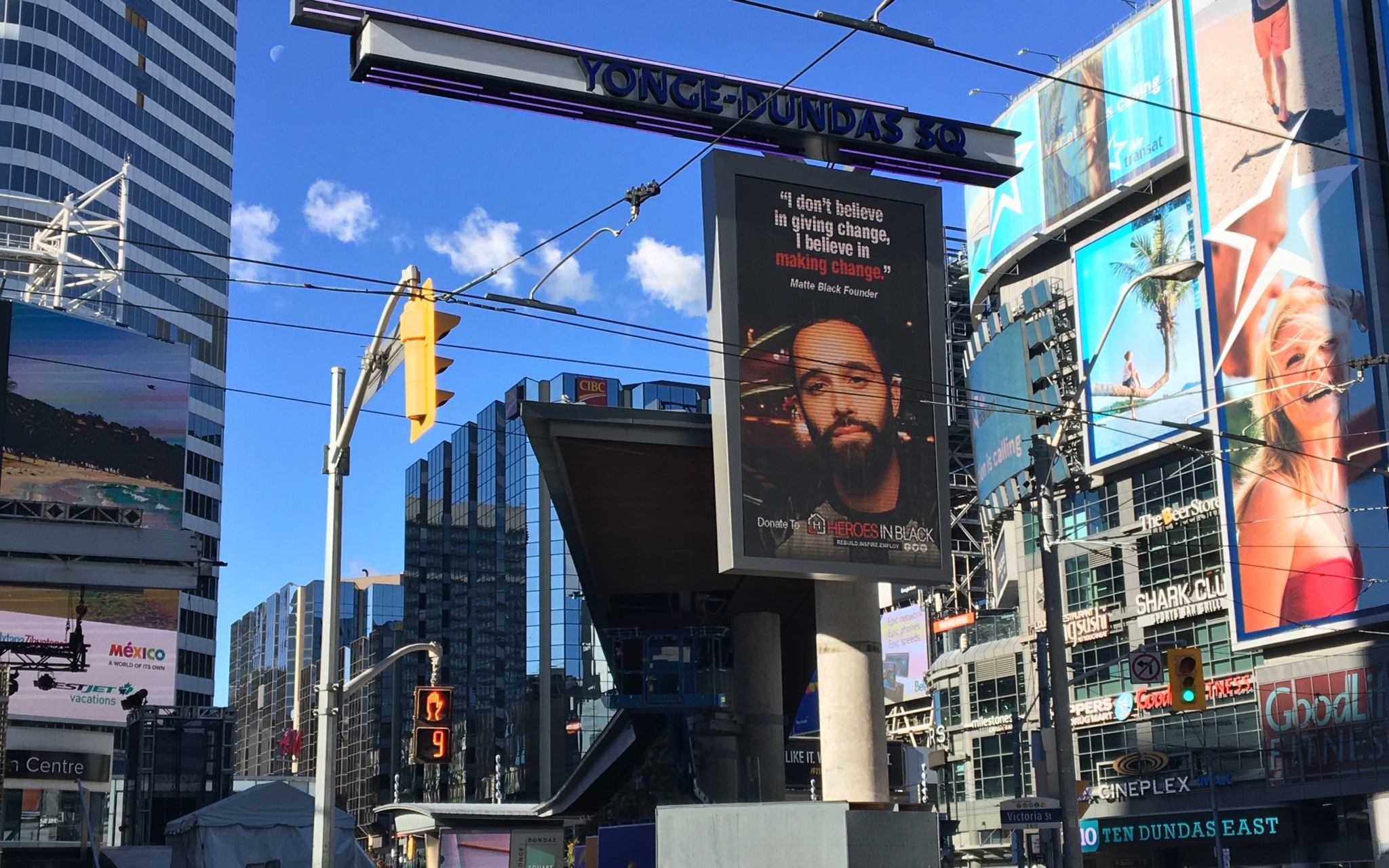 Out-of-home (OOH) advertising firm Outfront Media's Canadian business has activated the first screens in a new multi-stage digital signage deployment in Toronto's Yonge-Dundas Square, part of a 10-year agreement.
The project will include a total of 10 screens, including five to be exclusively used by the square for community and event messaging, to augment the visitor experience at one of Canada's busiest spaces.
"This project makes it possible for even the smallest community group to enhance its use of the square with digital displays," says Michelle Erskine, Outfront Media's CEO for Canada.
The full deployment is expected to be completed by February 2018 with the addition of a four-sided 'media tower' to strengthen the square's branding.