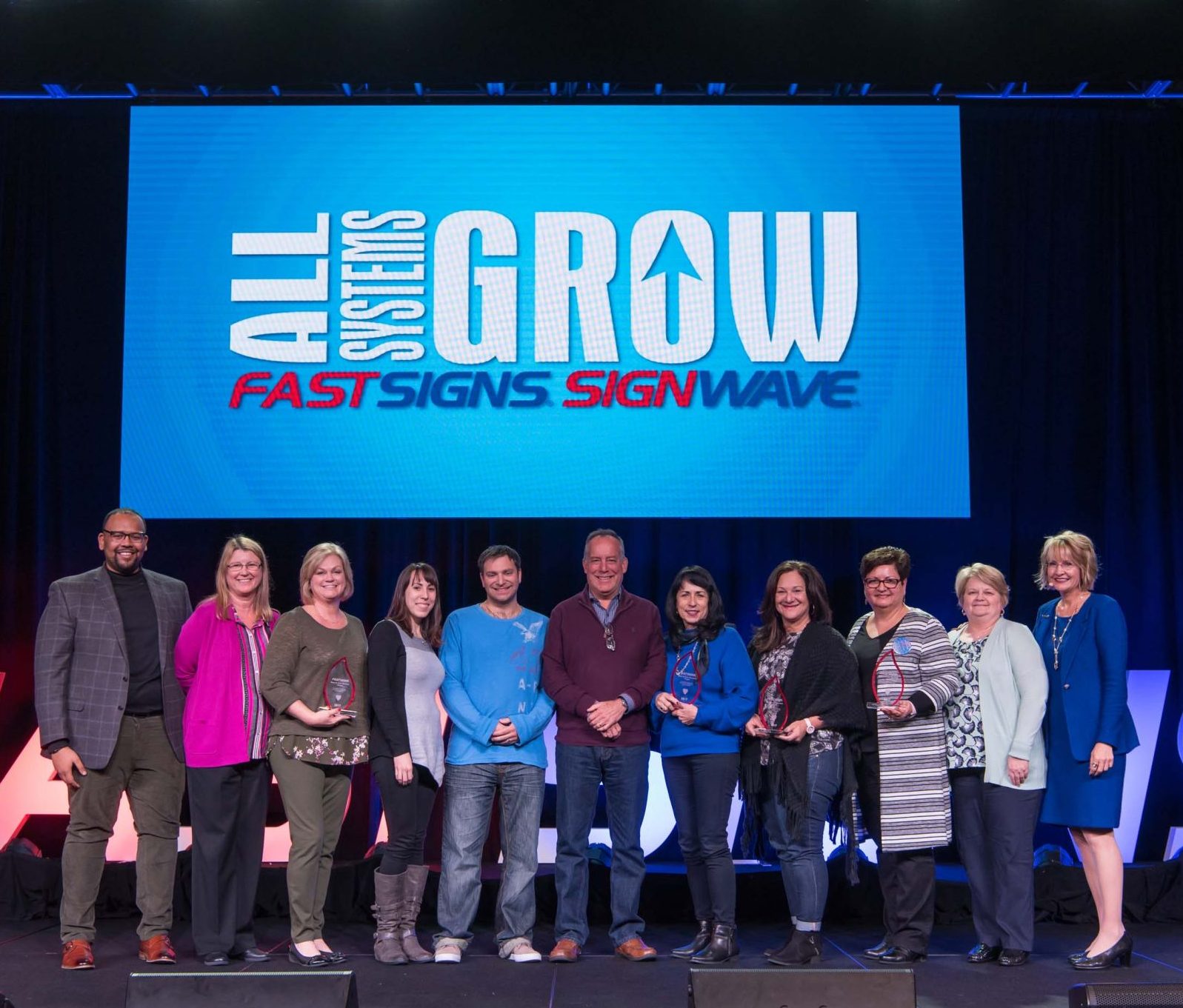 A FastSigns International franchise in Windsor, Ont., co-owned by Jackie Raymond and Donna Bilodeau, is among five across North America specially recognized by their franchisor for local philanthropic efforts over the past year.
As part of the FastSigns Cares initiative, franchisees provide free or discounted banners and graphics, volunteer their time, host events and provide financial donations to community organizations. The winners for the internal 'Show Us How You Care' program were chosen by their peers during FastSigns' recent annual convention in Houston, Texas.
Raymond and Bilodeau (pictured, second and third from right, next to FastSigns CEO Catherine Monson, far right) earned a donation of US$1,000 for their local charity of choice, The Hospice of Windsor and Essex County.