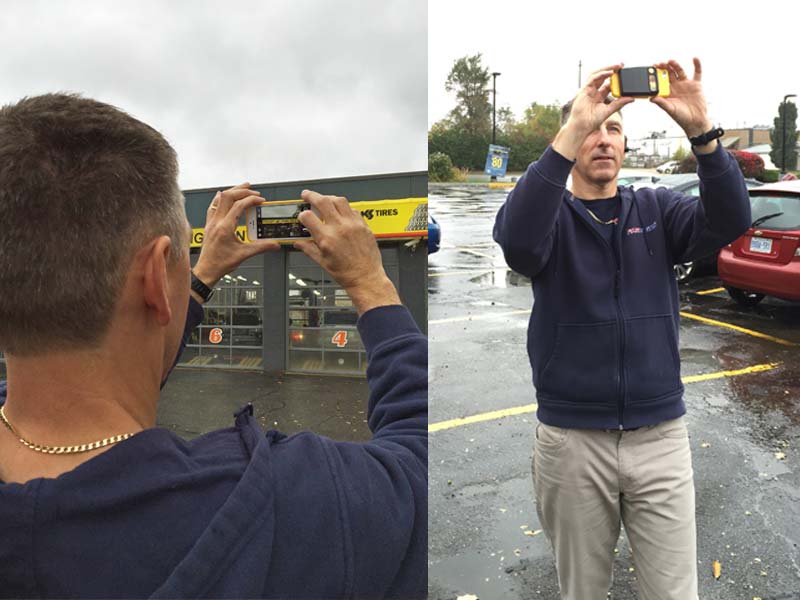 A FastSigns International franchise in Kitchener, Ont., is using a new Spike laser measurement system from IkeGPS to help prepare quotes for local sign projects without needing a ladder or bucket truck.
Before the system—which integrates a mobile app and laser range finder with a smartphone or tablet computer—became exclusively available to the Canadian sign industry through ND Graphics, FastSigns franchisee Rob Richmond (pictured) heard about it from his franchisor through testimonials from field testers.
"I mostly use it for quoting sign cabinets and channel letters above 3 m (10 ft)," he explains. "I have the laser permanently attached to a second Apple iPhone case. I just switch out the case, capture an image and head back to the office."
Richmond then uploads the image to the cloud and works with it on a desktop computer before sending a sign rendering with elevation information to the client.
"It gives them comfort that the sizing I'm quoting makes sense," he says. "Often, they look at a space for their sign but have no idea how big the area is."