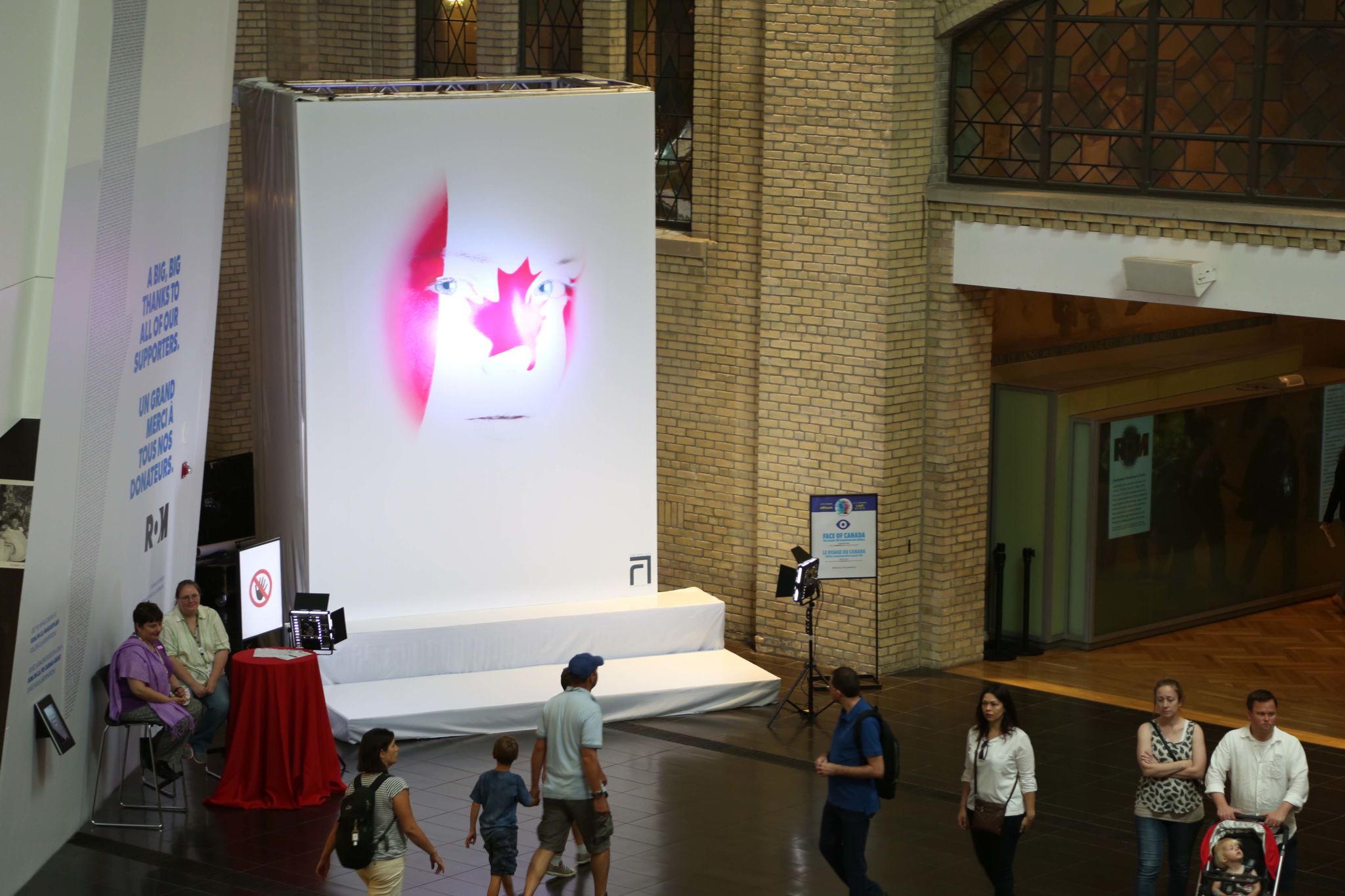 Robert Young, the artist behind the 'Young World Faces' series of inkjet-printed textiles that debuted during Toronto's 2015 Pan American (Pan Am) Games, recently produced a special commemorative edition for the Royal Ontario Museum's (ROM's) Canada 150 celebrations.
The 4.3 x 3-m (14 x 10-ft) photographic portrait of an anonymous Canadian citizen with the nation's flag painted on her face was produced at Electronics for Imaging's (EFI's) inkjet technology facility in Meredith, N.H., using the manufacturer's 3.4-m (11.1-ft) wide Vutek FabriVu soft signage printer and aqueous dye sublimation inks.
McRae Imaging of Mississauga, Ont., printed Young's original series of 41 painted faces—each featuring a different Pan Am country's flag—on a black background in 2015. The special edition produced for the ROM is the first to feature a white background instead and is larger than the earlier 2.1-m (7-ft) tall graphics. It was printed direct-to-substrate using A. Berger's Lighttex, a single-sided polyester-based textile designed for backlit applications.
The graphic was installed in August in the ROM's Hyacinth Gloria Chen Crystal Court for a Canada 150 festival. During and immediately following the exhibition, Young was working on another photography project in Anguilla, where he was caught in the devastation of Hurricane Irma. After being safely evacuated to Miami, Fla., he began developing materials for an awareness campaign to help raise funds for relief and rebuilding efforts throughout the Caribbean islands affected by the storm.
"I'm a Canadian and an American with Jamaican roots," he says. "I try to create imagery that inspires and motivates people with the spirit of bringing the world together."