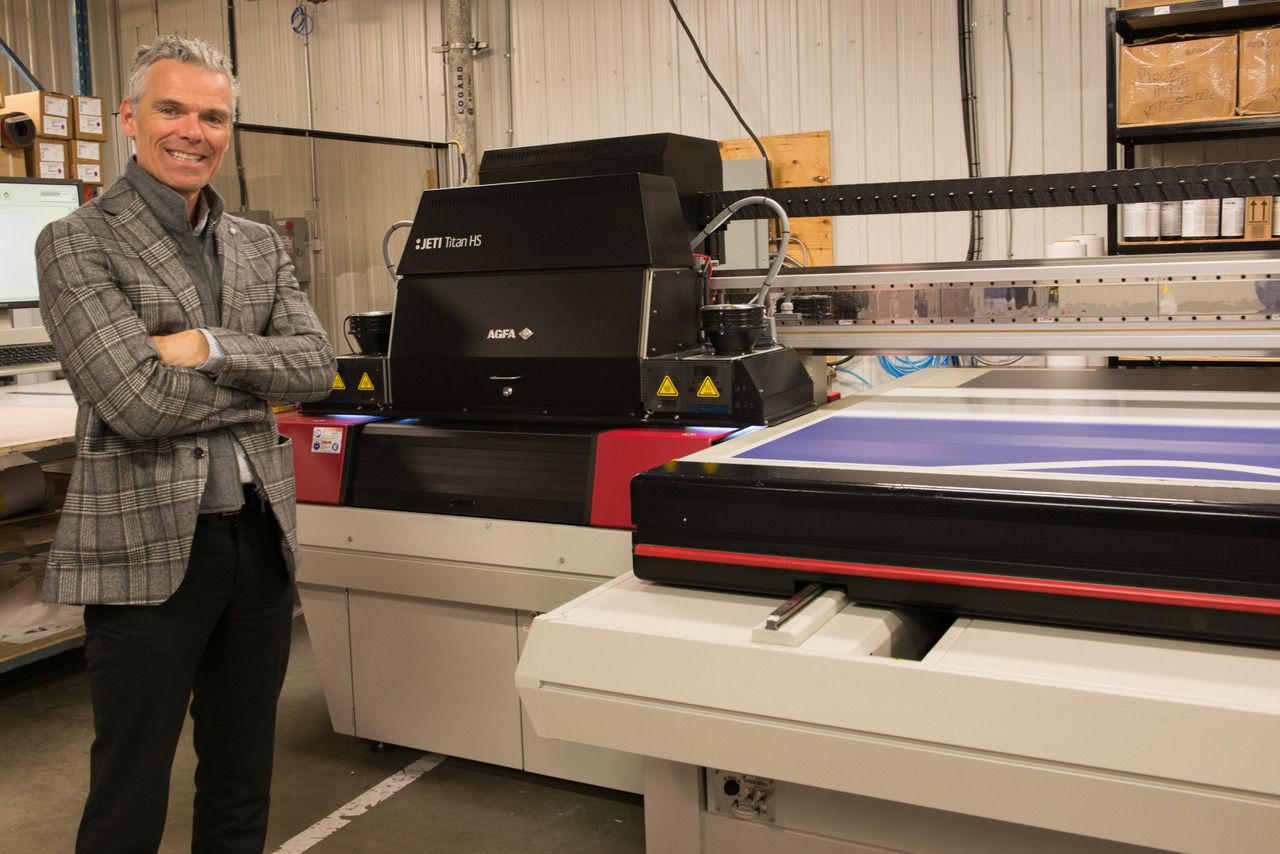 To better meet its customers' visual communications needs, the DPI Group in Drummondville, Que., has installed a Jeti Ceres roll-to-roll (RTR) printer and a Jeti Titan HS flatbed press, both manufactured by Agfa Graphics in Mississauga, Ont.
Founded in 1974, DPI designs, manufactures and installs large-format display graphics, signage and commercial decor throughout Canada and the U.S. Its team of more than 70 professionals works with clients right from the start of the process, including project analysis and estimation.
The 3.2-m (10.5-ft) wide Ceres is an ultraviolet-curing (UV-curing) light-emitting diode (LED) inkjet printer that can reportedly output up to 186 m2 (2,002 sf) per hour, while the 3-m (9.8-ft) wide Titan HS (pictured with DPI Group president Pierre Pepin) is a six-colour UV-curing inkjet system that can reportedly reach speeds up to 160 m2 (1,722 sf) per hour.