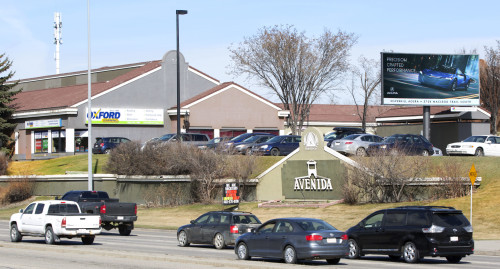 Large-format out-of-home (OOH) advertising firm Cieslok Media has signed an exclusive national sales agreement with Leading Outdoor, bringing its digital OOH (DOOH) signage network to the Calgary market.
Leading Outdoor operates two concave 3.7 x 7.3-m (12 x 24-ft) screens, including one on MacLeod Trail, visible to traffic heading for the Calgary Stampede grounds, Southcentre Mall, the Chinook Centre, the Scotiabank Saddledome and downtown Calgary; and one on Barlow Trail, capturing the attention of drivers and passengers coming from Calgary International Airport. Both display up to 10 six-second ads in a one-minute loop.
The agreement comes one year after Toronto-based Cieslok first reached Alberta with its acquisition of AdQ Media in Edmonton.
"Entering the Calgary market is a strategic expansion to strengthen our national presence across Canada," says Jörg Cieslok, president and CEO.