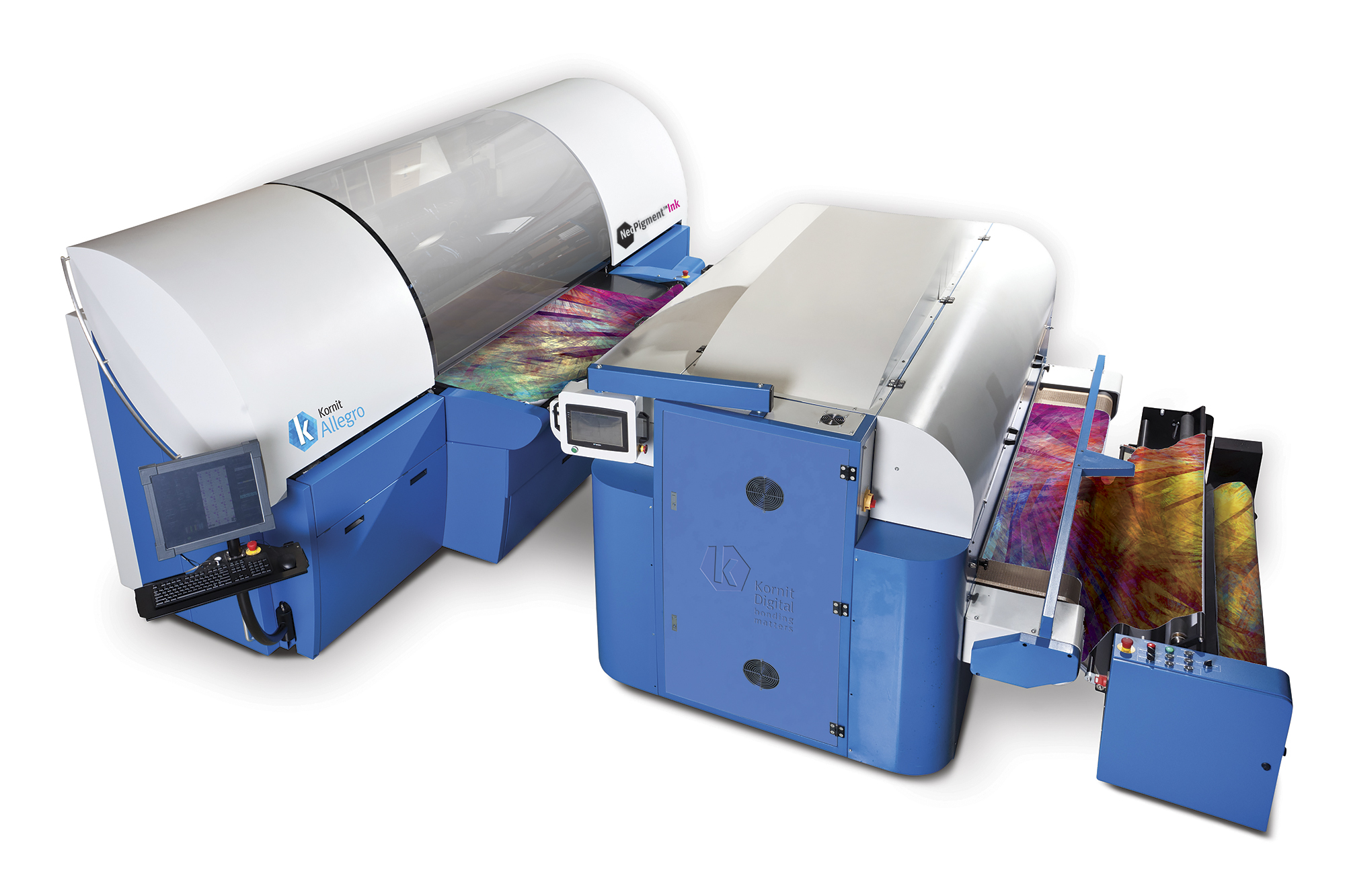 Kornit Digital's 1.8-m (5.9-ft) wide Allegro digital roll-to-roll (RTR) textile printing system played a role in a recent episode of Project Runway, a popular TV series where fashion designers compete to produce apparel with limited time and resources.
In the October 6 episode, 'Sink or Swim,' Kornit and its customer Papilio Prints turned contestants' swimsuit and cover-up designs into reality for supermodel Heidi Klum's swimwear line. Klum (pictured below, right, with mentor Tim Gunn, left) is the series' host and one of its judges.
Thanks to the speed and broad fabric compatibility of the Allegro (pictured, top), the candidates' concepts were printed and returned to them the following morning, then showcased on the catwalk (see video).