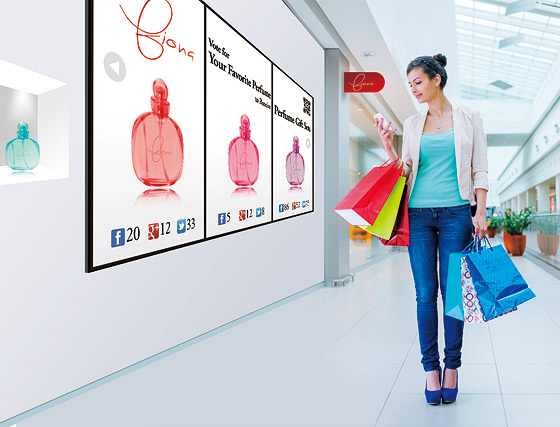 Global shipments of connected digital signage displays will experience a compound annual growth rate (CAGR) of 16.7 per cent over the next four years to total 22.9 million in 2021, according to a new research report from Berg Insight.
The market research firm estimates 10.5 million units were shipped in 2016, representing a 19.7 per cent jump over 2015, and credits this growth trend to greater demand across all vertical markets, technological advances and continued declines in prices. The total number of connected digital displays in active use, meanwhile, will experience a CAGR of 18.3 per cent, from an estimated 37.6 million units in 2016 to 87.2 million in 2021.
Berg suggests the digital signage industry remains highly fragmented, with a large number of different vendors active throughout the marketplace, but is increasingly experiencing consolidation as it matures, including mergers and acquisitions (M&A) over the past few years.
"The most significant deal in the digital signage market was Stratacache's acquisition of Scala in 2016, which resulted in a broad global footprint and total revenues that are expected to surpass the billion-dollar mark in the near term," says Rickard Andersson, senior analyst for Berg. "Stratacache has made multiple acquisitions, the most recent example being Real Digital Media (RDM) in early 2017."
One area where the firm predicts new startup companies will continue to emerge is in 'Internet of Things' (IoT) software development.
"There are promising opportunities for software that makes it easier to integrate various data sources and marketing channels with digital signage systems," says Andersson.