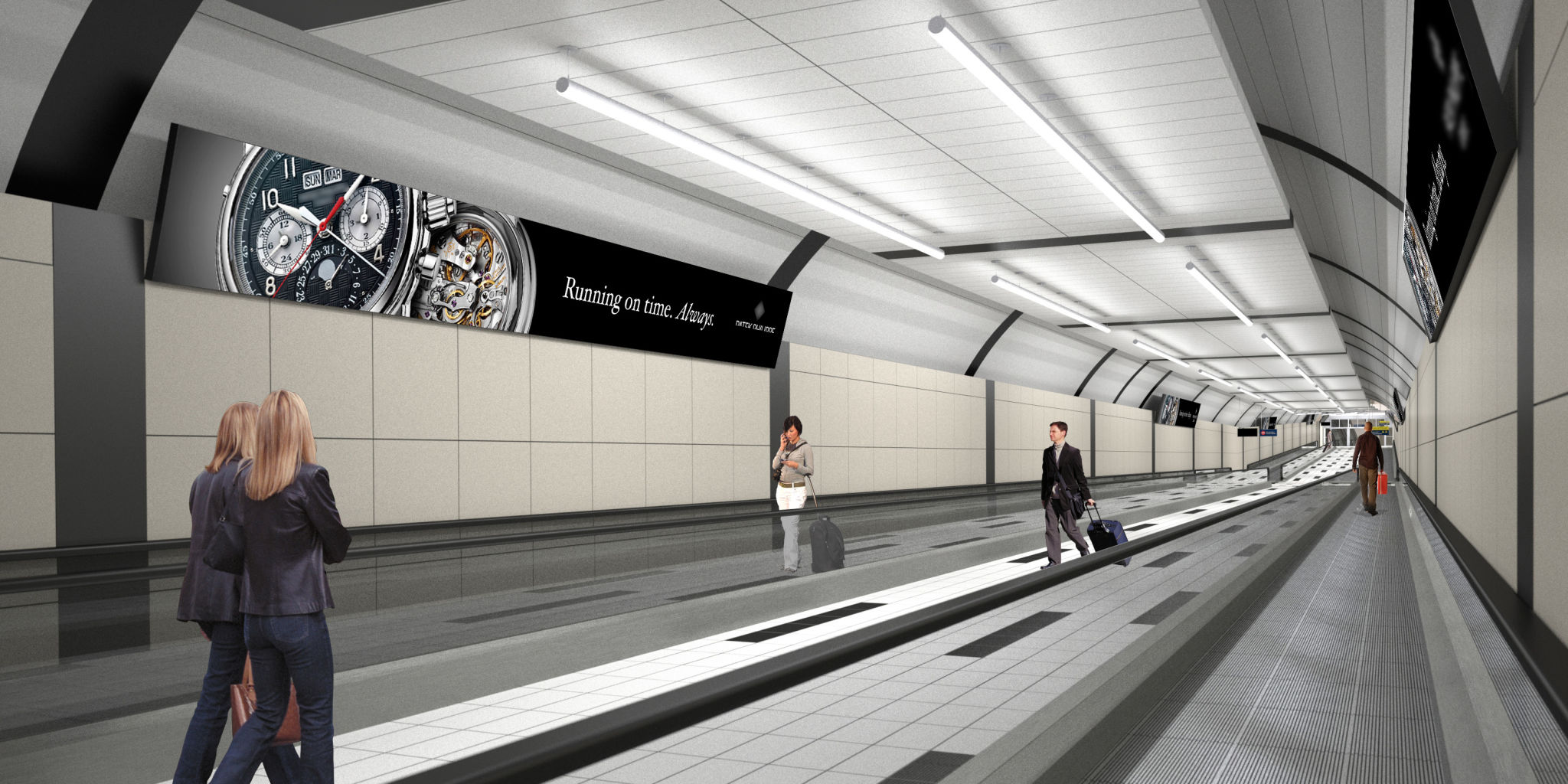 The Toronto Port Authority (TPA) has worked with advertising company Black to develop a digital signage 'journey' for travellers using Billy Bishop Toronto City Airport (BBTCA), which will optimize mobile communications.
Set to launch in mid-June with the opening of a new mainland pavilion, 274-m (900-ft) pedestrian tunnel to the island-based airport and atrium at the other side, the network will comprise 48 digital displays (renderings pictured), configured by Gridcast Media in Richmond Hill, Ont., and running an operating system (OS) and ad management software from Toronto-based Dot2Dot Communications.
"The screens are being installed along the journey through the airport and a custom-designed BBTCA mobile app will enable travellers to interact with the content," explains Dean Black, president and CEO of Black. "First you'll see travel information screens, then you'll take an elevator down to the tunnel, pass by screens on a moving sidewalk through the tunnel, take an escalator up and arrive at the airport terminal."
The digital assets will be owned by TPA, with Black overseeing content creation, ad sales and interactive planning. More information about this project will appear in an upcoming issue of Sign Media Canada.
BBTCA Passenger Experience 1080HD from BLACK on Vimeo.