Demand continues to grow for POP signage
by all | 11 March 2015 8:55 am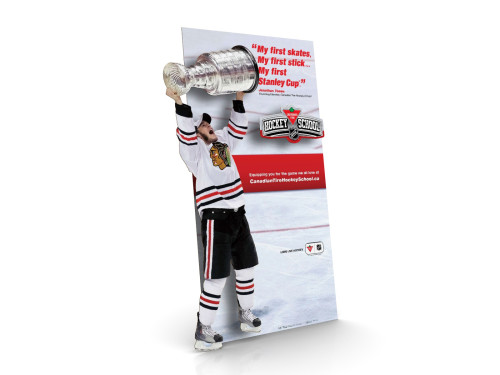 [1]Growing demand allowed pricing for point-of-purchase (POP) displays to rise steadily between 2011 and 2014, according to market research organization IBISWorld, thanks to increases in the numbers of businesses sourcing them, total advertising expenditures and consumer spending.
IBISWorld recently released an updated report about the procurement of POP signage, awarding a 'buyer power score' of 3.5 out of five.
"This level of power indicates buyers have slightly higher leverage than suppliers during negotiations," explains Kayley Freshman-Caffrey, procurement analyst.
The company reports sign shop customers have benefited from low market concentration and low price volatility. Meanwhile, however, a shortage of viable substitutes for POP displays helps reduce buyers' negotiating power, as no other advertising medium for promoting sales and events can achieve the same access to retail customers. That is to say, POP signage is most effective at increasing foot traffic because of its immediate vicinity to the advertised products and services.
"Stores could hire staff to reach out to customers, but this entails higher costs and can irritate consumers, due to its intrusiveness," says Freshman-Caffrey.
The aforementioned low market concentration has fostered healthy competition among POP display providers, limiting the extent to which they can raise their prices each year. This in turn has meant low price volatility, empowering buyers to purchase their signs when needed, rather than worrying about prices spiking or dipping after an order is placed.
Endnotes:
[Image]: http://www.signmedia.ca/wp-content/uploads/2015/03/StanleyCup.jpg
Source URL: https://www.signmedia.ca/demand-continues-to-grow-for-pop-signage/
---